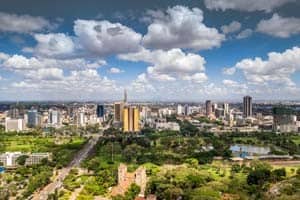 Secure Ground Transportation and Executive Protection in Kenya
ETS Risk Management have extensive experience operating in high-risk environments, including Kenya. ETS have a unique team of local specialist, who remain flexible to the client's requirements. This includes experienced vetted drivers with access to a range of armored and unarmored vehicles, vetted security officers and local Executive Protection Officers.
Kenya is a volatile country with a heightened threat of terrorism. Al-Shabaab have executed successful attacks against western travelers, including improvised explosive device (IEDs) attacks, knife attacks, kidnappings and the use of firearms. Attacks commonly occur where travelers most frequent, including hotels, supermarket complexes, restaurant, bars and coastal areas. Violent crime is also a concern, especially in larger cities such as Nairobi where violent muggings and robberies are common.
Nairobi Security and Transport Services
ETS regularly provides secure ground transportation, risk reports, local armed support and experienced executive protection personnel to a range of clients in Kenya, predominantly in Nairobi.
EXPLORE OUR OTHER SERVICES IN KENYA

Call us directly or use our contact form to send us a message and one of our risk management specialists will get back to you.