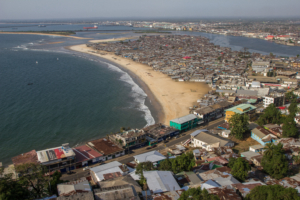 Liberia Security, Executive Protection and Secure Transportation 
ETS has robust capability to provide clients a range of security services within the Liberia and neighboring regions. We have Western expatriate local regional resources available to ensure project management and they are supported by local trusted bi-lingual drivers, and security personnel.  
For travel within Liberia we strongly suggest a comprehensive security approach that includes pre-travel preparation, technical support, medical and emergency response plans.  
Liberia Security Overvie
Liberia is considered a HIGH risk travel destination. Countries classified as High Risk experience regular conflict or criminal activity and civil unrest. Liberia has a high crime rate. Muggings, armed robbery, murder and assault are common, especially in Monrovia. Attacks occur most often outside and around restaurants, hotels and other areas frequented by foreign visitors. Medical services are extremely poor in Liberia and there are very few trained medical personnel. Travel in Liberia is hazardous. Roads are generally poor and even the most basic infrastructure is usually lacking. Police and military services are still in the process of becoming properly established. Rape and other violent crime against women are extremely high.  
EXPLORE OUR OTHER SERVICES IN LIBERIA

Call us directly or use our contact form to send us a message and one of our risk management specialists will get back to you.