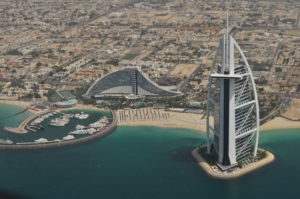 Dubai Executive Protection and VIP Transportation Security 
ETS has extensive capability in Dubai and is able to provide clients a range of security services within the region. All our personal security is provided by Western expatriate local resources available to ensure a high-level of executive protection service, transportation security and consultancy. ETS has a range of vehicle options available.  
Dubai Security Overview 
The United Arab Emirates (UAE) is considered a MODERATE risk travel destination.  
The threat of terror attack in Dubai is growing – fuelled by the city's image as a bastion of Western-style capitalism and nightlife and the frequent port calls by United States (US) Navy ships. A long coast and remote desert borders make the country vulnerable to infiltration despite state-of-the-art port security and a nearly complete 800-kilometre (500-mile) barrier along the borders with Oman and Saudi Arabia.  
EXPLORE OUR OTHER SERVICES IN UAE – DUBAI

Call us directly or use our contact form to send us a message and one of our risk management specialists will get back to you.