To provide clients a perfect blend of physical and technical security expertise complemented by robust intelligence capability

To enable client operations and build resilience worldwide

To provide world-class consultancy services to Corporates and Organizations, always delivered by subject matter experts from exceptional backgrounds 
"I have entrusted the ETS team with some of our most high profile and sensitive security tasks and they have consistently performed to established expectations. Their intelligence-driven approach to Executive Protection, Special Event Security, and journey management resonates well in our corporate environment."
Chief Security Officer,

Fortune 100 Organization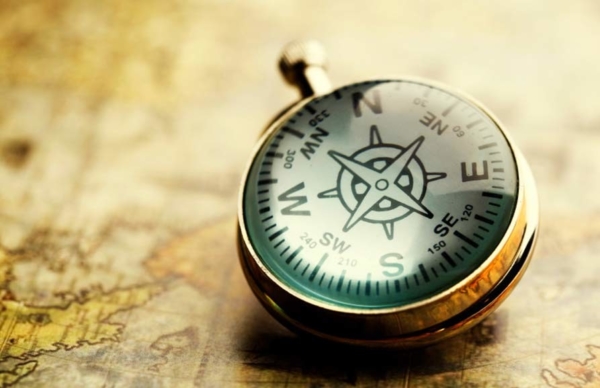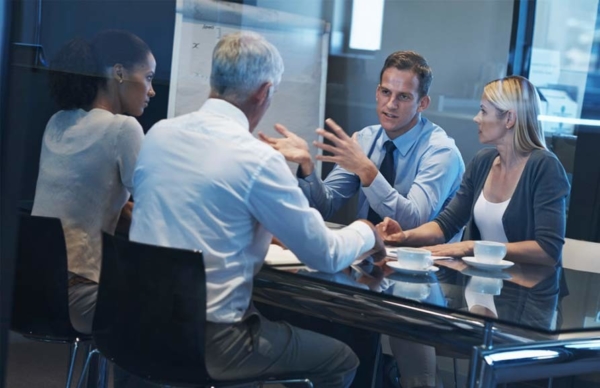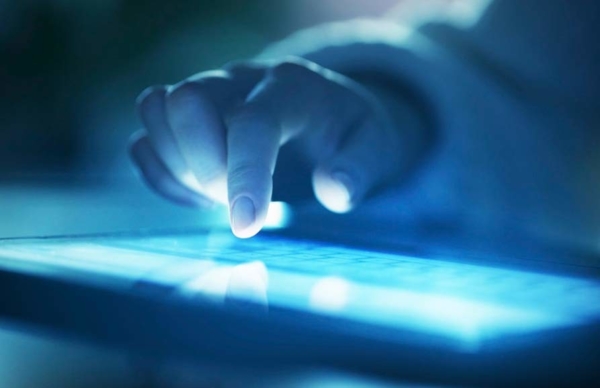 SIMPLIFICATION
Call Us, Live Chat, Email. We offer streamlined processes and procedures, client interaction and solutions based upon your specifications and needs.
AGILITY
We offer flexibility and services bespoke to requirement, risk and budget. Priding ourselves on customer service, attention to detail, communication and responsiveness at every juncture.
SUBJECT MATTER EXPERTISE
Senior management and personnel stemming from careers within Tier One and Elite Government units complemented and blended perfectly with extensive commercial experience.
Mark Deane, Co-Founder and CEO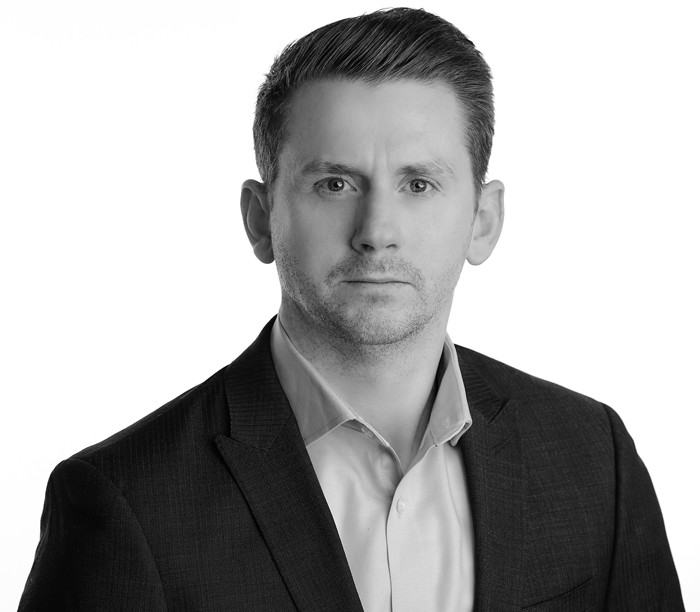 Mark Deane is a former British intelligence Officer who leverages years of Government counter-terrorism, counter-espionage and covert operational experience to provide a comprehensive range of risk management services.
During his career in an covert operational unit of the British Government Mark was lucky enough to be involved in some of the largest counter terrorist and espionage operations of the past 20 years. On leaving his career to relocate to the USA, he identified a requirement for high-level risk management solutions delivered in a tailored, bespoke manner. He founded ETS Risk Management and has since grown it into one of the world's leading providers of protective security solutions for corporates and HNWI's.
Mark's focus on providing a boutique, customer-focused risk management service, supported by an impressive global network of former colleagues and associates from the global security community has grown ETS a loyal, yet broad customer base. ETS, via the guidance of its Board of Directors strives to remain an innovative risk management company, pushing simplification and customer relationship management at every juncture.
As Co-Founder and CEO of ETS-Risk Management Inc. Mark has planned, managed and delivered numerous security and risk management operations at both a government and corporate level. Within the field of risk management and security his clients in the corporate world include Fortune 10, 100 and 500, Ultra High Net Worth's, energy companies, and multinational organizations. Coupled with the design and delivery of a large number of training courses for foreign allied special forces and specialist government units.
Richard Knight, Director of Operations and Logistics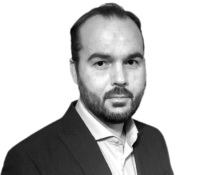 Richard has an extensive background in emergency management and extractions. Richard previously worked as head of operations for the largest emergency assistance company in the world, and over the last 19 years he has planned and overseen emergency extractions across the globe contending with civil unrest, military action, emergency medevac, and natural disasters.
Richard has worked with fortune 500 companies, government agencies, NGO's, and insurance companies as their go-to emergency extraction contact.  He has been published in various articles and has spoken at various conferences as a subject matter expert in rescue operations and overseas disaster response. He brings to ETS exceptional experience in operational logistics and takes primacy in managing the ExploreSecure® emergency assistance and disaster response capability.
Tara Rooney, Managing Director of Explore Secure®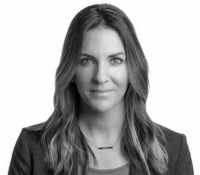 Tara Rooney is the Managing Director of Explore Secure®. Tara's passion for travel risk-management and security led to her co-founding Explore Secure®. A platform she helped develop to educate, inform, train and drive thought processes that contribute to making travel safety for all.
Tara is a highly-experienced investigator, analyst and academic in the security field. Tara obtained a BA in Criminal Justice and more recently in 2012, a Masters in Terrorism, Security and Society from Kings College London, UK. Tara is responsible for the daily operational management and client support of Explore Secure, but is also a proven and highly respected security operations professional, having worked in an executive protection, security and operations management role for high-level corporate security details.
Tara, also a seasoned traveler brings to Explore Secure® expertise and a sound working knowledge in the field of female travel safety and security. Her subject matter expertise and knowledge in this field has helped develop travel safety animated modules that have been seen by over two million people worldwide.
Bruno Tavares, Director Latin America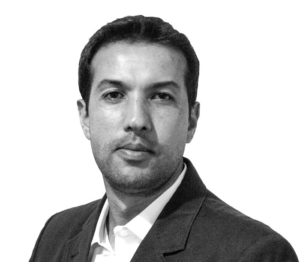 Bruno Tavares is the Director of Operations for Latin America. Bruno oversees all ETS operations throughout South America and supports executive protection and logistics for ETS clients throughout Brazil. After earning degrees in Police Science and in Law, Bruno began his career in the Brazilian Air Force then joined the Policia Militar where he became a Lieutenant. After 6 years working as an Operations Supervisor and Firearms Instructor for the Police, Bruno moved to his current assignment with the Helicopter Special Unit. Bruno's corporate security experience includes serving as Security Leader for a Fortune 100 corporation in Brazil which also included responsibility for Argentina and Chile.
Darren Aldrich, Chief Operating Officer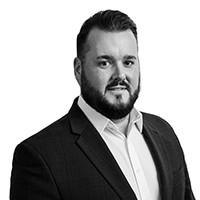 Darren Aldrich is a former British Intelligence Operational Officer and member of the British Armed Forces. A highly motivated security practitioner Darren draws on his 19 years of clandestine and international experience to carry out a pragmatic approach to risk management in many demanding and fast-paced environments.
During his career in an elite covert operational unit of the British Government Darren has led and been engaged in some of the largest counter terrorist and espionage operations of the past 20 years including operations in Northern Ireland and abroad.
Darren operates with a strong understanding of function-wide objectives and is adept at planning and directing risk management solutions for large-scale events, boutique training programs, corporate functions, and discreet/sensitive tasks. Darren oversees all ETS Business operations and is regularly involved in operational project management.
Darren is also an academic with a Masters' Degree in Intelligence and Security Studies. Skilled at research, collection, validation, analysis and articulating findings to produce actionable intelligence.
Andrew Ades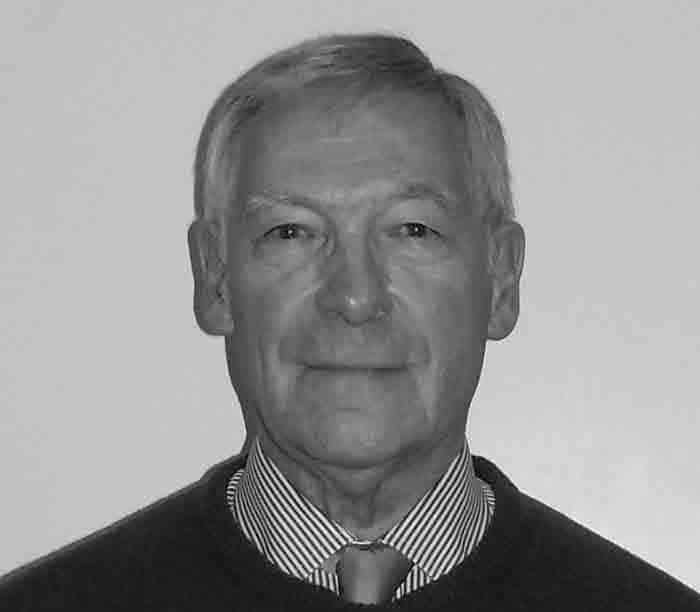 Andrew spent over 35 years in the British Royal Air Force, Ministry of Defense and Foreign & Commonwealth Office and was honored the MBE for services to Queen and country during his time in Washington DC and New York. He brings to ETS a wealth of managerial experience in risk-management, training and security. Andrew spent much of his formative life in the Royal Air Force, where apart from flying he qualified as a combat survival (Arctic, Desert and Temperate) and resistance to interrogation instructor. Later moves saw him command a squadron and a station before moving to the UK MoD as a director of training. In this capacity he had authority over all management and leadership training throughout the Service, with annual throughputs of some 10,000 at NVQ2 levels through 1000 at university certificate, 700 at diploma and 100 at masters levels. He has been fortunate to study at post-graduate level in 1 university in the USA, 3 in the UK and 2 in Latin America, and has lectured at certificate and post-graduate levels.
Andrew worked with and in the UK Foreign & Commonwealth Office in the USA (Washington DC and the United Nations HQ in New York) and in Latin America, where he was a senior representative grade diplomat, and first became involved in security and intelligence matters in the early 1970s.
In retirement from full-time public service, Andrew held a ministerial appointment as chair of a statutory non-departmental public body for 10-years, being appointed successively by 3 Secretaries of State to each of whom he had direct access in order to monitor and report on the service delivery of a major government department, and a Privy Council appointment regulating a professional clinical body. He has also practiced successfully as a management consultant and is approved by the UK Local Government Association, the National Health Service and the Equality and Human Rights Commission as an expert provider. His testimonials include several from Ministers and very senior officials in the UK and elsewhere.
Nicholas Connon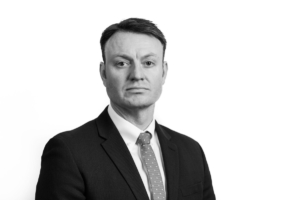 Nicholas Connon has been an advisor to the board of ETS from its inception, and now brings to the companies Board of Director's years of experience in operational security and intelligence. He has impressive management and operational experience working through various national and global operations and training projects with U.K Government, military and other international government agencies. Nicholas is a Director and CEO of Quintel Intelligence and a shareholder in Quintel Overseas and is responsible for operational oversight of Quintel Intelligence.
Nicholas joined the British Army in 2001, specializing in the domestic and international counter terrorism effort. Since leaving the Army in 2012, Nicholas has significantly developed his understanding of the financial markets, international compliance and the real application of intelligence in law. Nicholas has 15 years of experience within the international intelligence community, directing and conducting investigations at the highest government and commercial levels and has worked on a variety of high profile investigations including cases presented in front of the International Criminal Court in The Hague and the High Court in London. He specializes in accountable legal intelligence, allowing his clients to form the most robust legal position possible. Nicholas has particular experience operating in Africa, the Middle East and Eastern Europe.
Before becoming a member of the Institute of Professional Investigators Nicholas completed an MSc in Security and Risk Management from Leicester University. Nicholas brings a strong operational and management experience to ETS.
William Rooney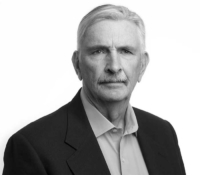 William Rooney (Bill) brings to the ETS Board of Directors a vast amount of international crisis and security management experience, coupled with an impressive global network of contacts. Bill was a senior executive and field operations officer who retired from the Central Intelligence Agency's (CIA) Directorate of Operations with more than thirty-five years of experience. He served the majority of these years in difficult, dangerous and challenging overseas environments. He has been recognized by the Agency for his many important leadership skills and talents, including program management, problem solving, crisis management, budget management.
Bill has been awarded a number of coveted honors, and has been singled out for his vision, capability to think out of the box, decision-making, team building and ability to close deals. He has had a distinguished record of accomplishments throughout his exciting career. Bill was the recipient of the CIA founder's William 'Wild Bill' Donovan award and the Distinguished Career Intelligence medal.
After retirement Bill worked at the National Railroad Passenger Corporation's (AMTRAK's) Office of Inspector General (OIG) before converting over to corporate Amtrak where he served as Amtrak's Vice President for Security. He directed a number of security improvements and team building strategies aimed at deterring and defeating terrorist attacks.
Bill received his undergraduate degree from King's College in Wilkes Barre, Pennsylvania and his Master's Degree from Seton Hall University in New Jersey. He was also a graduate of the State Department's prestigious 33rd Senior Seminar. Bill is fluent in four languages and having traveled extensively, lived and worked abroad for many years in a range of environments is excellently positioned to advise and direct ETS in travel risk management strategy.
Stephen Turner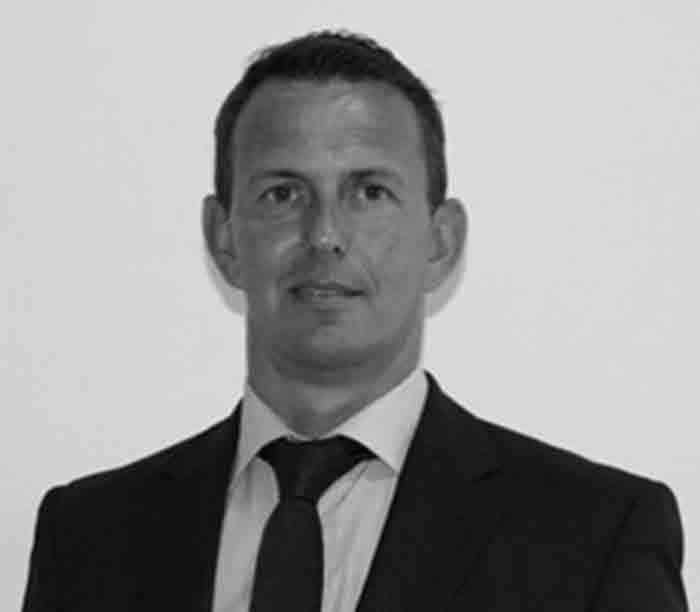 Following an early career in engineering, Stephen joined the British Army Corps of Royal Engineers (RE) in 1988 and joined 22 SAS Regiment in 1998 and during this period completed a full operational tour with the Special Reconnaissance Regiment (SRR). During his career in the UK Special Forces (SAS, SRR) Stephen specialized in surveillance, expeditionary intelligence gathering techniques, and dynamic targeting, and completed several clandestine operational tours including operations in the Balkan States, Mainland UK, MENA region and West Africa.
Since leaving the Army in 2005, Stephen has worked in the commercial sector, including spending time as a Senior Security Advisor to global media organizations and to the International Federation of Journalists in Baghdad; his work has meant providing security in challenging environments such as in Iraq, Lebanon, the West Bank and Liberia. Following this period Stephen went on to co-found the Providence Group of companies in 2009 and Quintel Intelligence.
Stephen is a Director and responsible for the development of the long-term strategy of ETS alongside the Board of Directors and Senior Management which includes, emerging markets, trends, product lines and future acquisitions for growth.  Amongst many of his duties is corporate governance, development of organizational policies and goals, personnel, financial performance and strategy of the group assisting the CEO.
Stephen brings 25 years of experience in defense and intelligence operations with government agencies and commercial organizations and has been instrumental in the growth of the ETS and the Providence Group. In recent years Stephen orchestrated the acquisition of Tac-Up BV and Xenubis. and sits as Chairman and Director on behalf of the company.
Naomi Robb Protective Services Director EMEA & Asia-Pacific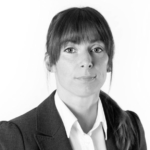 Naomi is a former British Intelligence Officer and a senior member of the British Forces, with 15 years experience in Counter-Terrorism, Counter-Espionage, and Covert operations, providing a fundamental capability to Special Forces and covert operations on a global scale.
Naomi has deployed to some of the most hostile operational environments in the world and spent the latter stages of her career as a member of an elite covert operational team, engaged in some of the largest Counter Terrorist and Counter Espionage operations in the UK and Northern Ireland. Her impressive knowledge and experience of working in the EMEA region coupled with her proven project management skillset, and protective services expertise ensures ETS' clients the very highest standard of service.
Naomi is a keen athlete, competing in Ironman events across the world and recently qualified for Team Great Britain (GB). Naomi applies the same determination and commitment to ETS partners and clients, ensuring the highest standards at all times.
Reid Haskamp, Protective Services Director North America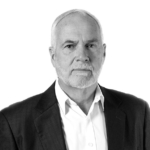 Reid, is a former US Marine with operational experience in Vietna