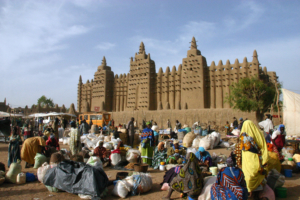 Mali Security, Executive Protection and Secure Transportation 
ETS has comprehensive capability to provide clients a range of security services within the Liberia and neighboring regions. We have Western expatriate local regional resources available to ensure project management and they are supported by local trusted bi-lingual drivers, and security personnel.  
For travel within Mali we strongly suggest a comprehensive security approach that includes pre-travel preparation, technical support, medical and emergency response plans.  
Mali Security Overview  
Mali is considered a HIGH risk travel destination.  An active Tuareg rebellion and growing al-Qaeda presence threatens all travellers in the northern Azawad, Kidal, Timbuktu and Gao regions. Crime rates are fairly low and violent crime in the south is practically non-existent. The areas east and northeast of the Niger Inland Delta, north of the Niger river, are plagued by banditry, factional rivalry and organized carjacking.  
The cities of Timbuktu, Kidal, Tessalit, Lere, Goundam, Essakane and Menaka, as well as the area in and around the city of Bourem, are particularly at risk.  
EXPLORE OUR OTHER SERVICES IN MALI

Call us directly or use our contact form to send us a message and one of our risk management specialists will get back to you.