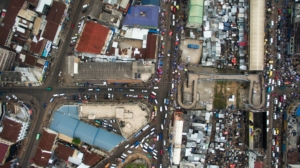 Ghana Security, Executive Protection, and Secure Transportation
There is an underlying threat from terrorism.  While most visits are trouble-free, violent crime can occur at any time. Be particularly vigilant in public areas, and take care when traveling by road. Theft is the main problem, but there have been isolated incidents of sexual assault. There has been an increase in street crime in Accra.
ETS Risk Management has the extensive capability within Ghana, a local affiliate based in Accra and with the UK expatriates provide all security services including executive protection, secure ground transportation and manned guarding services.
EXPLORE OUR SERVICES IN GHANA