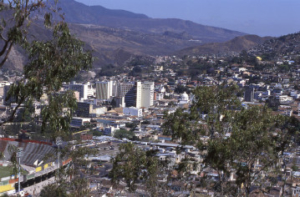 Honduras Executive Protection and Security Transportation Services
ETS Risk Management has extensive experience of operating within Honduras and has provided Executive Protection and Secure Ground Transportation Services throughout the country.  ETS provides trusted, vetted services throughout Honduras through our local, trusted, vetted partners and also has bi-lingual UK consultants based in LATAM that have operated within Honduras and have an excellent working knowledge of the area. We are able to provide secure ground transportation and executive protection services within Honduras.
Honduras Security Overview
Honduras is a high-risk destination – crime and violence are a serious problem throughout. Honduras has one of the highest murder rates in the world. Foreign visitors have been victim to violent crime and murder with reports of targeting having taken place on their arrival at the international airport. There are reported incidents of violent attacks on cars and buses including armed attacks on vehicles leaving the international airport in San Pedro Sula. Foreign visitors should exercise caution near the borders with Guatemala, El Salvador and Nicaragua. Travelers have been targeted by armed criminals after crossing the Honduran border into El Salvador. There are unmarked minefields in/around the border with Nicaragua.
EXPLORE OUR SERVICES IN HONDURAS