Italy Executive Protection and Secure Transportation Services
ETS Risk Management provides secure transportation and Executive Protection services in Italy. Our local Executive Protection and security transport specialists are licensed, vetted, and highly experienced. We have a range of security and protection services in Italy that can be tailored to suit the requirement. This includes secure airport transfers, special event project management, site security surveys, Executive Protection, and local intelligence.
ETS has an Italian team based in Milan where most of our operations are facilitated, however, we have the capability to provide security services in Rome and throughout the country.
ETS Security Services Offered in Italy
Secure Ground Transportation
Licensed Executive Protection Personnel
Local Drivers – Italian and English speaking
Non-Armored Vehicles
Unarmed protection
Site Security Survey
Risk Reports
Secure Airport Transfers in Milan and Rome
ETS can facilitate security airport transfers to ensure safe and secure movement from the airport to your hotel and vice versa. We have a range of vehicle options, all with security drivers, and our Executive Protection officers can facilitate a secure meet and greet service and escort into the hotel on arrival.
Secure airport transfers and secure transportation in Milan and Rome can be booked online if preferred. Please visit ExecSecure or alternatively, if you would prefer to speak to one of our team, contact us.
ETS Experience and Security in Italy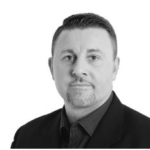 Our Protective Services Director, Mirko Ruggeri, has extensive knowledge and understanding of Italy. Mirko worked within the Italian Police investigating high-risk organized crime and international terrorism. He has excellent operational experience and extensive links, and networks within Italy. ETS Risk Management has comprehensive security, risk management, and Executive Protection capability throughout the country.
Italy Secure Transportation, VIP Protection, and Special Event Security
ETS has a comprehensive service capability within Italy. We are the trusted provider of Secure transportation to a range of Fortune 10, 100, and 500 Companies, VIPs, NGOs and High Net Worth Individuals (HNWIs) traveling in the region. Over the past five years, we have provided security solutions for our clients through a range of services. This includes the coordination, development, and logistical planning of numerous VIP travel itineraries. Multiple secure airport transfers for business and executive travelers, including optional services for meetings and corporate events and Special Event Security.
Italy Security Overview
Low-level crime poses a threat to foreign travelers in major cities and heavily populated locations in Italy. Criminals typically target wallets, bags, and electronic devices. Opportunistic crimes can occur anywhere, but especially near major tourist hotspots and on public transport. Travelers who show signs of wealth and have their valuables on display are more at risk of being targeted.
FAQs

For Secure Travel to Italy
EXPLORE OUR SERVICES IN ITALY

Call us directly or use our contact form to send us a message and one of our risk management specialists will get back to you.