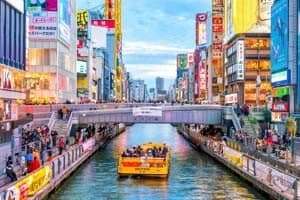 VIP and Special Event Security in Japan
ETS Risk Management have been operating in Japan since 2012 providing high-level security services to a vast range of clientele. ETS have extensive knowledge and experience in Special Event Security and are a major provider for the Tokyo 2020 Olympics. We have a unique team of highly skilled professionals including local vetted drivers, accomplished Executive Protection Officers and an impressive range of armored/non armored vehicle, ensuring our clients requirements are always met.
Crime is low in Japan but when travelling through larger cities i.e. Tokyo there is a higher risk, particularly at night. Low level criminals target travelers through drink-spiking, credit card fraud, robberies, extortion and assault. Natural disasters are common in Japan, particularly earthquakes. Be familiar with the safety procedures for both earthquakes and tsunamis. Typhoons can also cause disruption, especially around the coastal areas where high tides can cause landslides and flooding.
Special Event Security and Executive Protection in Japan
Our diverse range of risk management services, including secure ground transport, risk reports, VIP security, executive protection, special event planning and security management, allows us to go that extra mile to provide the highest level of service our clients are accustomed to.
EXPLORE OUR OTHER SERVICES IN JAPAN

Call us directly or use our contact form to send us a message and one of our risk management specialists will get back to you.