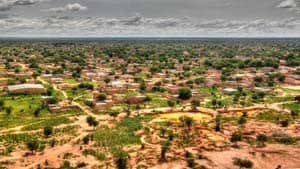 Niamey, Risk Management and EP Services
Terrorists are very likely to try to carry out attacks in Niger, including in Niamey, in retaliation to Niger's participation in the French-led intervention in Mali and the country's involvement in the regional fight to counter Boko Haram.
Poverty and civil unrest are the cause for crimes of opportunities, including thefts, burglaries, robberies, car-jackings, homicides as a result of violent assaults and robberies on public coach buses crossing borders with Nigeria.
Niger Executive Protection
ETS has local assets as well as Expatriate personnel In the region that can facilitate high-level security if traveling within the country.
EXPLORE OUR OTHER SERVICES IN NIGER

Call us directly or use our contact form to send us a message and one of our risk management specialists will get back to you.