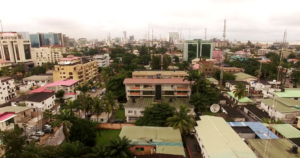 Nigeria Executive Protection, Secure Transport Services, and Secure Transfers
ETS provides clients comprehensive security solutions throughout Nigeria through our partnership with a high-level local, vetted and proven company. To remain legally compliant we provide all armed security through Government Security Forces.
Armed Private Security Nigeria – Executive Protection:
All security companies operating in Nigeria must use the government security forces to provide an Armed element. It is illegal for security companies to provide armed security. The Nigerian Government prohibits civilians from having firearms, firearms are only carried by government forces
(
MOPOL). However, the government does allow security companies to use government security forces by applying through the IG's office
(
Head of Police). Once the approval is done, a company can request for as many persons as they require within reason. This team reports to the company on a daily basis, the Government charges a monthly fee to the company. ETS have all correct and legal licensing. We provide the Security Driver and CPOs and direct the police while on our missions.
Points to Note:
ETS never have the Police traveling in the Protectee's

(

your) vehicle
Armed escort backup vehicle will follow the Protectee's vehicle
The armed Police detail is often comprised of a Toyota Hi-lux with two MOPOL officers and an ETS CPO.
Nigeria Security Brief:
There is considerable instability in many regions within Nigeria and an increased risk of terrorist attack. Most attacks occur in the Northeast but attacks could occur anywhere. Major urban centers remain, particularly at risk. Attacks have taken place around religious and public holidays in public or crowded places, including places of worship.
There is a high threat of kidnap throughout Nigeria. Recent terrorist kidnaps have occurred mostly in northern Nigeria, but could occur anywhere in Nigeria. Kidnaps can be for financial or political gain, and can be motivated by criminality or terrorism. Violent crime is common. Demonstrations and civil unrest can occur at short notice.
EXPLORE OUR SERVICES IN NIGERIA