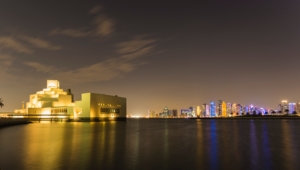 Qatar Security, Executive Protection and Secure Transportation 
ETS has comprehensive capability to provide clients a range of security services within the Qatar. We have Western expatriate local regional resources available to ensure project management and they are supported by local trusted bi-lingual drivers, and security personnel.  
Qatar Security Overview 
Qatar is considered a MODERATE risk travel destination. The terrorist threat in Qatar is moderate. Al-Qaeda lacks firm footing in Qatar and is unlikely to possess the capabilities to carry out threatened attacks. A suicide attack in Doha targeting a British expatriate theatre in 2005 is thought to have been linked to a Syrian-based group, Jund al-Sham. Qatar's nationwide crime rate is low and characterized by non-violent and opportunistic petty theft. 
EXPLORE OUR OTHER SERVICES IN QATAR

Call us directly or use our contact form to send us a message and one of our risk management specialists will get back to you.