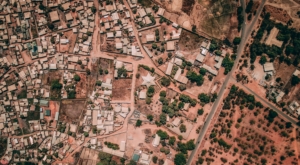 South Africa Executive Protection, Secure Transport, and Special Event Security
As leaders in executive protection and a well-established provider of security services to multiple companies in-country, ETS continues to deliver professional services throughout South Africa.
ETS has vehicles and security personnel resources in Johannesburg and Cape Town, we are also able to operate throughout South Africa. We pride ourselves on supporting all our security services with extensive in-depth local ground knowledge and risk assessments.
South Africa Security Services
South Africa has high crime levels and travelers should exercise extreme caution in determining places to visit within the country. Trends currently indicate main areas of concern to be: Violent Crime and Robbery; low terrorism threat in conjunction with the spread and influence of Global Jihadist Extremist groups within Africa; Increase of Xenophobic Violence; Increase of Violent Incidents against ground transportation and persons in transit; Rape and Sexual Violence. South Africa's murder rates remain well above both the global and US averages. Johannesburg continues to have the unenviable position at the top of South Africa's crime statistics.
It should be noted that there is a significant upward trend across the figures in Cape Town now too – particularly linked to drug gang related violence.
The ETS focus is low profile security, commensurate to risk. Accurate risk assessments, local ground knowledge and clear communication with clients ensure a service is tailored to requirement. With a variety of services available we aim to accommodate each and every company, HNWI and scholastic organization. Our ETS South Africa specialists are able to provide executive protection, bodyguards, and secure transportation services to our clients throughout South Africa.
EXPLORE OUR SERVICES IN SOUTH AFRICA