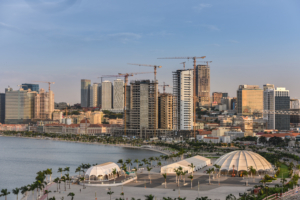 Angola Security, Executive Protection, and Secure Transport Services
ETS has great experience of operating in Angola providing Executive Protection for multiple VIPs, Business Travelers, and HNWI's. Our team consists of bilingual locals and expatriates working in conjunction supported by a range of armored and soft skin vehicle options. All our local security have extensive working knowledge of the local region and its complex operating environment.
Angola Security Overview
Avoid travel outside Luanda and the provincial capitals – if such travel is essential then do so with operators experienced in local conditions, as conditions can be challenging. There is a high level of crime in Luanda. Muggings and armed robberies can occur in any area at any time of the day or night. Areas popular with foreign visitors and expatriates are particular targets.
In Cabinda province there are regular violent incidents including rape, murder and kidnappings involving foreigners and Angolans. Groups claiming responsibility for these attacks have declared their intention to continue attacks against foreigners.
EXPLORE OUR SERVICES IN ANGOLA