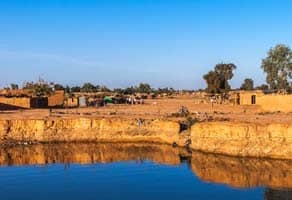 Burkina Faso Safety and Security
Burkina Faso is considered a high-risk country with parts of the country being classed as only essential travel and other parts should be avoided at all costs. Various areas are currently under a state of emergency. The country is subject to over the border raids and attacks by militias and terrorist organization based in outside the countries in addition to internal ongoing conflicts. Terrorist attacks within the country itself and kidnapping happens frequently. Crime is a commonplace problem and most incidents are targets of opportunity such as mugging, snatching personal belonging. This happens at a much higher frequency in crowded areas. You should also be aware that vehicles are stopped frequently on major roads by armed groups with the intention of robbery. It is recommended to travel in secure vehicles.
Security Services and Executive Protection in Burkina Faso
ETS Risk Management are able to provide secure transport and security officers as well as high level risk consultancy and security assessments.
EXPLORE OUR OTHER SERVICES IN BURKINA FASO

Call us directly or use our contact form to send us a message and one of our risk management specialists will get back to you.