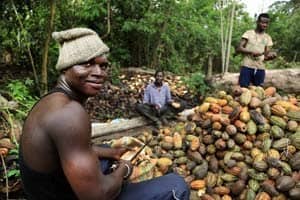 Cote D'Ivoire Security and Personal Safety
West Africa, in particular Côte d'Ivoire, is not for inexperienced travelers. Cote D'Ivoire suffers from political instability, violence, terrorism and often civil war. There is a high risk of violent crime throughout Côte d'Ivoire. Car and bus-jackings are common. You might still occasionally encounter checkpoints in and around Abidjan. You might also find official and unofficial roadblocks and checkpoints on the major routes outside of Abidjan. Armed robbery is common, including of businesses and restaurants. Weapons circulate freely. Terrorists are likely to try to carry out attacks in Côte d'Ivoire.
Ivory Coast Secure Transport and EP Services
ETS Risk Management provides a comprehensive range of personal security and secure transportation services including armed local support, bilingual security personnel with extensive working knowledge, and bilingual expatriates.
EXPLORE OUR OTHER SERVICES IN COTE D'IVOIRE

Call us directly or use our contact form to send us a message and one of our risk management specialists will get back to you.