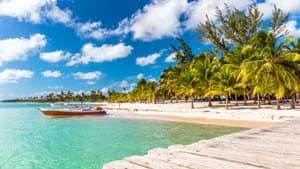 VIP Security and Safety in the Dominican Republic
Petty crime, including pickpocketing and bag-snatching, occurs throughout the country. Tourists are common targets for theft. Crime tends to rise during holiday periods. Incidents occur at resorts, beaches, airports, bus stations and on public transportation. Theft also occurs from all-inclusive hotel rooms and from hotel room safes. Violent crime against foreigners, including assault, occasionally occurs. Women travelling alone may be subject to some forms of harassment and verbal abuse. Incidents of assault, rape and sexual aggression against foreigners have occurred, including at beach resorts.
Executive Protection and Special Event Security in the Dominican Republic (DR)
ETS provides a range of risk management services to clients traveling to the DR. ETS has provided high-level Executive Protection, including protective surveillance, and low profile close protection to multiple VIPs within high-level resorts as well as special event planning and security management. Whether a corporate delivering an employee break for the workforce and requiring oversight, or a HNW family on holiday, ETS provides services commensurate with risk and profile.
EXPLORE OUR OTHER SERVICES IN DOMINICAN REPUBLIC

Call us directly or use our contact form to send us a message and one of our risk management specialists will get back to you.