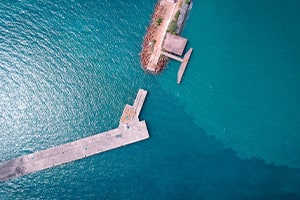 Guinea Security and Close Protection Officers
There are certain locations within West Africa where travelers are at an increased vulnerability to crime and violence. ETS Risk Management have the capability and experience to provide a professional service to ensure a protected transit through vulnerable environments. Located within Guinea, ETS have a team of local specialist who are versatile to the client's requirements. This includes experienced vetted drivers with access to a range of armored and unarmored vehicles, vetted security officers and accomplished Close Protection Officers.
Crime is prevalent in Guinea and travelers are vulnerable. Theft and violence on the roads are frequent, including the use of weapons. Official and unofficial checkpoints are common and have been used to conduct theft using firearms. This highlights an element of corruption within the law enforcement system. Violent car-jackings are regular in cities, especially Conakry where the International Airport is located. There is a considerable risk from criminal activity in Conakry. Civil Unrest is common with many demonstrations turning violent.
Guinea Secure Transport Services
ETS use a low-profile methodology in conjunction with vetted local personnel to ensure a professional and high level of service.
EXPLORE OUR OTHER SERVICES IN GUINEA

Call us directly or use our contact form to send us a message and one of our risk management specialists will get back to you.