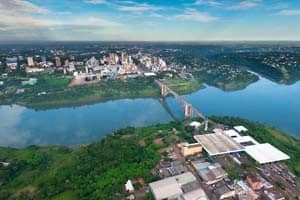 Secure Transportation and Physical Security in Paraguay
Organized crime involved in smuggling drugs and firearms near the Tri-State border (Brazil, Argentina and Paraguay) increased the level of violence in those areas engaging in well organized attacks against local Police Forces or rival gangs.
ETS provided comprehensive risk assessments to foreigners traveling to Paraguay, mainly in the state Capital Asuncion, assisting also with secure transportation and close protection. Northern regions and rural areas due to lack of Police presence are not recommended to foreigners.
Paraguay Security and Executive Protection
ETS risk Management has a small team of former Law Enforcement officers (English speaking) that facilitate our services within Paraguay.
EXPLORE OUR OTHER SERVICES IN PARAGUAY

Call us directly or use our contact form to send us a message and one of our risk management specialists will get back to you.