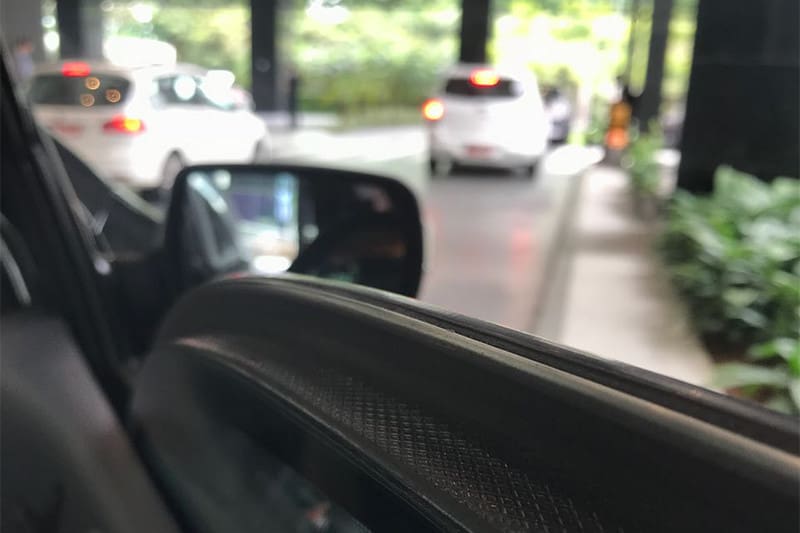 What to Know – Armored Vehicle Rental
If traveling to an area of increased risk, or the risk level is due to the VIP traveling it is important to consider three things.
Use Trusted providers: 
Once a vehicle has been armored its driving characteristics can be affected. Armor plate can weigh a lot, although most IIIA/B4 armor is normally quite manageable. Braking distances and acceleration can be affected, also you must take into consideration armor may make the vehicle more prone to roll over. Therefore it is important to ensure the vehicle has been professionally fitted and had suspension and brakes modified. Other modifications to insist on include the use of 'run-flat' tires. Use security companies that you can trust and have proven experience in the theater of operations.
Blend In:
It is strongly advised that any armored vehicle is of low profile and that your use of an armored vehicle is not common knowledge. ETS can provide low profile executive, sedan, SUV and Sprinter type vehicles in various countries throughout the world
Identify What level of Armor You Require:
There are multiple ratings of armor, and each will have varying levels of effectiveness against different ammunition, and explosives.
Click here to learn more about Armored Vehicle Ratings and to view a Ballistic Chart.
Security Drivers are Vital:
Armored vehicles are vulnerable if trapped and cannot escape the immediate threat. As with all security proactive action and avoidance is key. Well-trained security drivers, with evasive and defensive driving skills and with excellent working knowledge of local roads are invaluable. If an incident occurs drivers must react immediately to extricate the vehicle from the immediate threat. Armored vehicles are only designed to take a certain number of shots in one location before they fail.
Use as Part of a Comprehensive Approach:
Armored vehicles are but one tool in a comprehensive security repertoire. They are utilized to provide an extra layer of security during ground transportation. They should, however, not be overly relied upon and not used at the expense of other security procedures. If the assessed risk determines that best practice is the utilization of armored transportation (accurate risk assessments are key to any security plan) then journey management planning and the potential use of Executive Protection Officers should also be considered as part of an integrated security plan.
Example:  Venezuela, Caracas – In 2014 a German Businessman was traveling from the airport to a Central Caracas 5 star hotel in an armored vehicle. Assailants followed him, waited until he exited the vehicle and attacked him in the lobby of the hotel – killing him in the process of a failed protection effort by his unprofessional local security team.
Choosing the Right Armored Vehicle Rental Provider: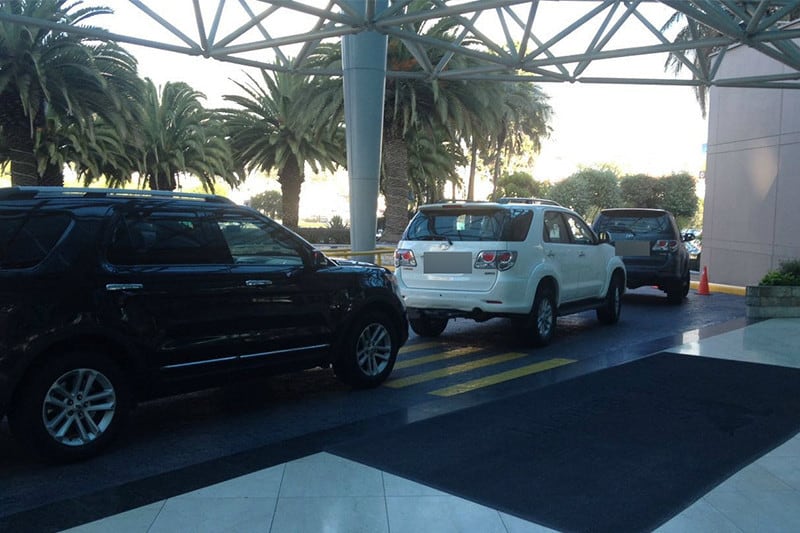 It is vital to use trusted suppliers with vetted resources that have been utilized prior and have proven capability and experience in that country and city. Security plans have multiple tiers and start at the very beginning with accurate risk assessments. Make sure that your provider is asking the right questions, risk assessments should be utilized by the security provider to design best practice methodology. Certain situations may require armored vehicles and local security teams to work in unison.
ETS –  A Trusted Armored Vehicle Rental Company
ETS are risk management specialists with extensive experience of providing ground transportation, armored vehicle rental, and bodyguard services throughout the world.. Please Contact Us or LiveChat to discuss both your current and future requirements in further detail, or click here to learn more Secure Ground Transportation.