Olympics 2022 – VIP and Customer Program Security Considerations
ETS Risk Management (ETS) has been a proud security provider to several Olympic Sponsors, attending VIPs, members of the IOC, and to media companies since 2014. Over the years operating at the Olympics, but also as special event security specialists, we have learned some lessons that may help our clients moving forward if planning to attend the Olympics in any function.
Top Five Security Tips for Corporate Hospitality Security at the Olympics
Olympic experience matters. The IOC, whether POCOG, TOCOG, or BOCOG for Beijing 2022 can be complicated. It is important to have experience in navigating the intricacies of customer and sponsor programs, access control, and asking the right questions. Like any large organization, the IOC has many concerns and issues, and corporate sponsors are not always at the top of their list. They must also liaise with the host nation and its layers of bureaucracy – this means there is not always efficient communication between internal and external components.  From our experience, it is important never to assume or work off informal advice or direction. Also, information often comes in late, and host nation law enforcement has historically been reticent to provide timely and actionable intelligence and is rarely forthcoming with information.
A network is valuable. Working as a team with other sponsors and partners within the Olympics world is extremely useful. Each has different experiences, viewpoints, insights, and resources, and a team spirit is fostered among those in-country. Because of the inherent communication issues, leveraging a network to find useful information, work around problems, and fill in the gaps is extremely important. Each corporate sponsor security leadership team often has a range of concerns, including secure transportation, executive protection, logistics, intelligence, and threat-monitoring. There are many network resources, one great one that stands out for U.S. based organizations is OSAC.
Accreditation and Credentials are confusing. Every Olympics, we see people and organizations fall foul of the accreditation. Whether the parameters or limitations of accreditation are confusing, or the myriad of different parking and drop-off zones, or just being unable to escort, or accompany your VIP/Group to all locations. The ramifications of all of these can be quite serious, as well as frustrating. Olympic accreditations and credentialing are extremely complex and can be as equally frustrating. The IOC often mandates early deadlines, which can make it hard to plan, and the inevitable last-minute changes need to be accounted for and then facilitated. This has always been challenging for media and production teams at the IBC.
Embedded Security Teams are not just there for security. By embedding a security person or team within a VIP group, you provide an extra layer of logistical control from established and experienced team members. This facilitates a smooth and enjoyable experience for the customers and VIPs. No plan stays intact, and every day at the Olympics requires some adaptation and problem-solving. It was quickly realized that the hospitality and events team get swamped very quickly with customer attention and hospitality. The other components, such as transportation, logistics, and problem-solving, need a lot of care and attention, which nearly always falls into the lap of security.
Something always goes wrong.  Embedded security teams provide an incident response back-cover in case a situation develops. Whether a minor medical issue, lost person, alcohol-related issue, or a major incident. The embedded security is there to act as a force multiplier and take control when it is no longer Business-As-Usual (BAU). The ability to respond effectively in a dynamic, challenging environment where infrastructure and assets are often overstretched is often an underrated asset.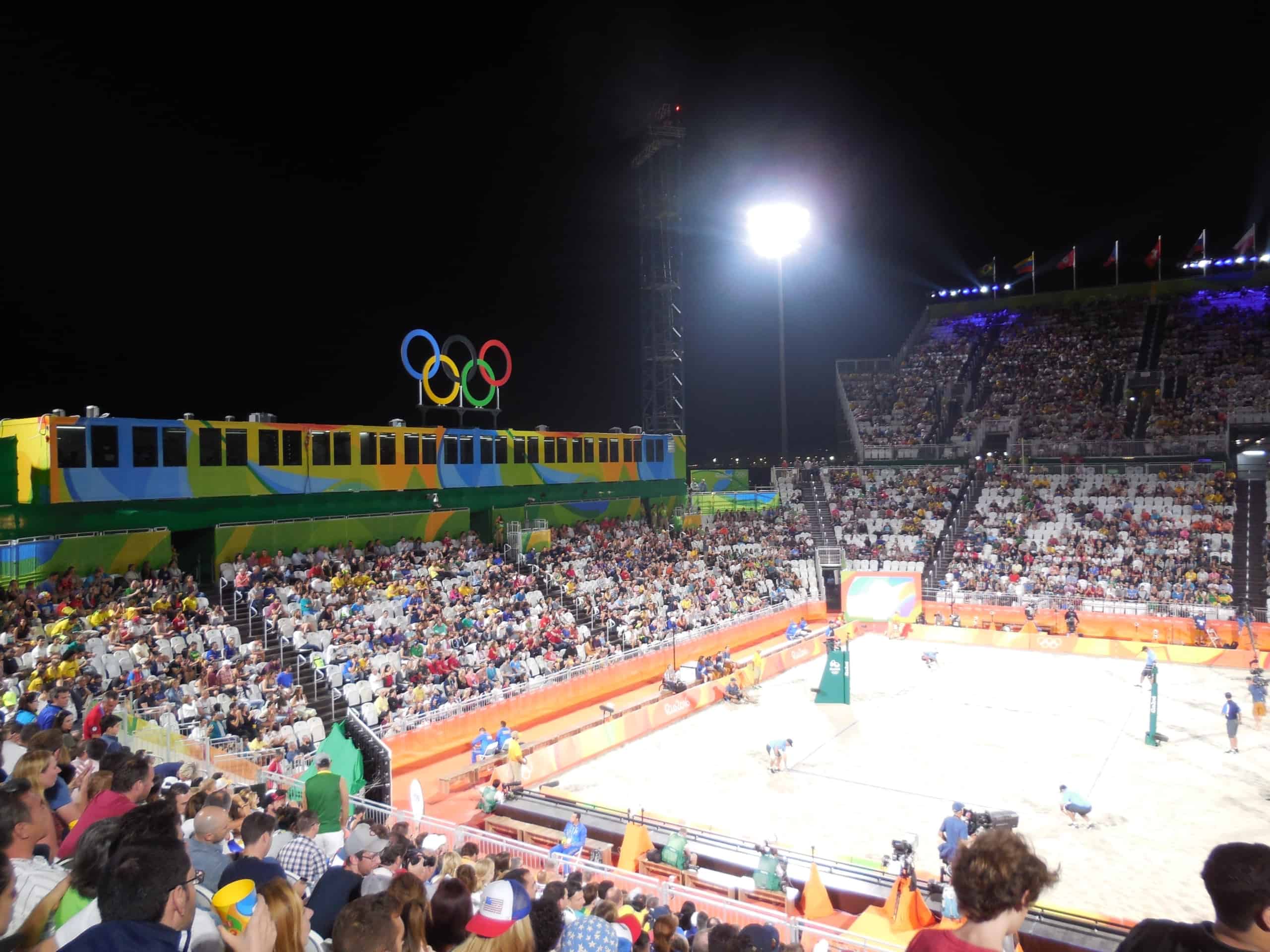 Whether participating in the Paris 2024 Olympics or another large sporting event such as FIFA World Cup, or the Super Bowl, the principles of event and hospitality security often overlap. ETS recognizes that inherent risks to event staff and partners are present in an increasingly uncertain world. A comprehensive security risk management system is needed to prepare, train, and mitigate risk across all stakeholders to deliver a successful event. The ETS Special event security team prides itself on attention to detail, finding solutions, clear communication, and efficient coordination of assets.
ETS has worked extensively to coordinate security projects at large events with large numbers of VIPs and protected persons and their associated support teams, including Heads of State, Celebrities, Elected Officials, and Fortune 10 CEOs. We have an extensive past performance of close cooperation with law enforcement, government agencies, and security organizations. ETS has provided security management for 50,000 attendee multi-venue events, all the way through to planning and managing security for a 500 attendee high-risk Board of Director's Meeting
ETS establishes early and meaningful contact with all agencies that may have a role in the event – communication and interoperability is key.