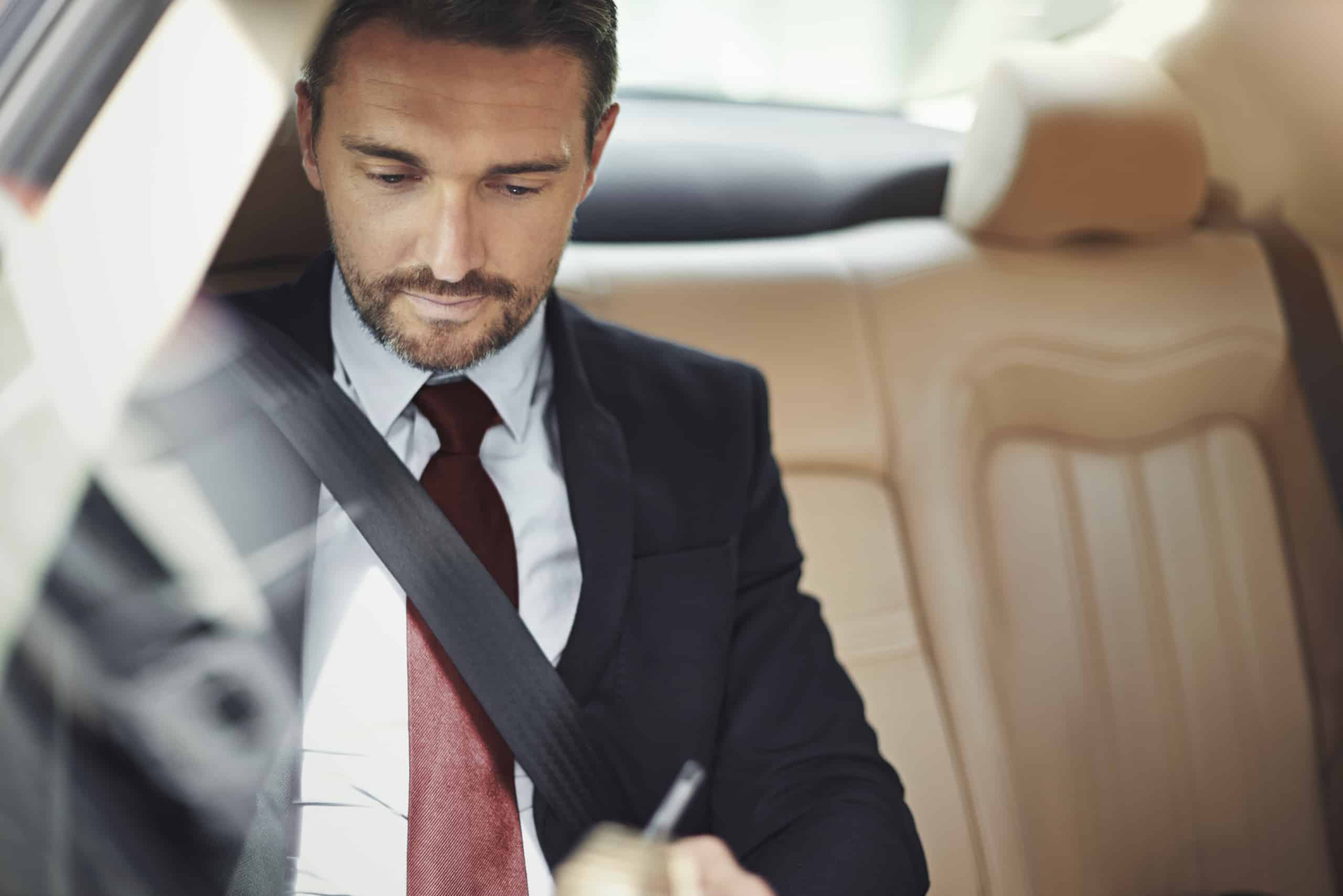 What do you class as secure ground transportation?
There was agreement among all security managers polled that Chauffeur services (e.g. Hotel cars, or generic chauffeur-based travel companies) were not classed as SGT.
Is there a difference between Chauffeur services and Secure Ground Transportation?
Why is Secure Transportation used by Organizations:
SGT is often used because of its importance in travel risk management. SGT significantly improves traveler safety by working to control the variables that could negatively impact the security of a traveler. Some examples of these variables that could impact a traveler include but are not limited to:
Time spent in public spaces, for example airports, sidewalks, restaurants, meeting points etc.
Unknown and/or unvetted drivers
Untrained drivers
Poor communication, monitoring, and oversight
Further, a lot of decision-makers know that while SGT improves safety, a by-product is often smooth, efficient travel that saves time and reduces traveler stress, which in turn supports mental wellness and improves productivity.
Is Secure Transporation Part of an Organization's Duty of Care?
Some organizations that provide and/or mandate SGT for their travelers often do so because they think it is mandated by moral and legal duty of care.
Duty of Care:
The need for employers to meet their duty of care requirements to employees is a complex process to navigate for many organizations. Understanding what measures one can take to manage this level of risk remains a considerable challenge. Incorporating the use of secure executive transportation into a travel risk management plans is a prudent move to reduce risk and work to keep people safe.
Duty of Care – A Definition
The broadly accepted definition of Duty of Care is: 'is a legal obligation, which is imposed on an individual requiring adherence to a standard of reasonable care while performing any acts that could foreseeably harm others. It is the first element that must be established to proceed with an action in negligence.' Moreover there is now a growing recognition both in the courts and with potential plaintiffs that breaches of duty of care occurring abroad can be heard in U.S. courts. The number of cases being presented has increased and employment lawyers are particularly alert to the issue.
There is therefore by all accounts a legal obligation for staff and employees who are traveling overseas on company business. The constituent groups this affects are varied, ranging from executives, staff, accompanying spouses and dependents, students, teachers, volunteer groups, contractors etc.
Secure Transportation Considerations when Overseas
Traveling staff members will likely be most at risk and exposed to hazards when in transit – particularly when traveling by road or awaiting transportation outside of an airport, venue or business premises. There are also additional safety and security considerations for staff on travel abroad both in terms of their physical safety, costs associated with an incident (e.g. hospital bills, operational delays, missed deadlines etc.), but also of potential future litigation.
Business Travel Risk
The much publicized case (albeit an extreme example) in 2015 of former NGO worker Steve Dennis provides an excellent example. Dennis, a former staff member of the Norwegian Re (NRC) sued the agency claiming gross negligence and failure in duty of care after he was kidnapped and shot in Dadaab, Kenya. Dennis was traveling in a convoy through the camp when his car came under attack. The driver was killed, Dennis was shot in the leg and he and three other colleagues were taken captive. Interviewed in 2015, Dennis stated that: "Like everyone going into a risky situation for work, I believe there's a minimum level of training and procedures required and when it's not there I believe there should be accountability for it." This case absolutely highlights the need to have deliberate and sensible measures in place for employees traveling abroad – especially in an environment where there is an increased level of risk.
Why may Organizations need to use secure ground transportation?
As most issues and incidents tend to arise when people are in transit (especially traveling in vehicles on roads) a significant consideration should be the use of SGT – with trained and vetted drivers. In higher risk environments with an increase likelihood of criminal activity, enhanced services such as armored vehicles or close protection may be utilized in conjunction with secure transportation. This will set conditions for a safer workplace abroad which in turn will allow your staff to focus on organizational goals.
"The Reduction of Variables – The Crucial Key To Minimizing Risk"
If organizations can manage and reduce the variables of airport transfers, overland travel, and vehicular movement, then risk can be reduced.
Ground Transportation – The Risk
A large amount of incidents tend to arise when people are in transit (especially traveling in vehicles), these include assault, theft, sexual attack, kidnap, fraud, and robbery. However, the risk of road traffic crash is always the biggest danger to every traveler.
From Jan 2016 to December 2022 there were 959 deaths recorded by the US State Department of American Citizens due to vehicle crash.
Each year, 1.35 million people are killed on roadways around the world
Medical emergency is often overlooked and whenever moving within a vehicle. If involved in an incident, medical response and emergency medical treatment may not be to the level that you get in your home country. Mid-level or minor issues can quickly develop, especially if in rural areas, or away from definitive and high-level medical care.
There are a range of criminal threats that travelers face when moving in vehicles, the risk to which varies with each specific location (and other variables). These include but are not limited to; smash and grab, carjacking, express kidnap, kidnap, assault, road rage, sexual assault, and theft.
There are two risks that female travelers are more likely to fall victim to:
Opportunistic violent crime e.g. mugging
Sexual Assault
Criminals by nature are predators and will normally focus attention on 'easy targets'. Sexual predators may focus on women they assume will not have anyone immediately 'missing them' or checking in on them. They will also more likely work to position themselves into a role, or place where they have the best chance of success.
The nature of the predominant risks makes rideshare services, and unregulated taxi services an increased risk for female travelers.
Travel Risk – Probability Vs. Impact
Business travelers quite often have irrational or misplaced fears that can lead them to not feel secure, when in fact they are, while conversely some often feel secure when abroad but are actually far from it. A significant number of travelers fear the risk of high impact, low probability risks and, in doing so, neglect those risks that are statistically far more likely to kill or injure them.
Bruce Schneier said it best "Security is two different things – it is a feeling and a reality. You can feel secure even if you are not and you can be secure even if you don't feel it,"
Human beings tend to exaggerate spectacular and rare risks and downplay common risks. This has led to many people often neglecting those threats that are statistically far more likely to kill or injure, such as road traffic incidents.
The high probability low impact risks always grab the attention of travelers. Often terrorism is at the forefront of people's minds, especially in the immediate aftermath of an incident.  The risks that are most likely to affect travelers continue to be transportation-related (often road traffic crash), medical, and opportunistic crime; all three of which are regularly neglected by travelers.  Serious crime, natural disasters, health issues and political instability are all important factors to consider, also specific and current issues such as date rape drugs being utilized in a tourist hotspot, or a spate of recent muggings in certain locations.
The Security managers polled concurred across the board, citing road traffic crash as their biggest concern relating to employee travel overland.
What is your biggest concern relating to employee travel overland?
Airport transfers (Airport to hotel/Hotel to airport) are the most important part of SGT service
Executive Protection and Airport Transfers
An Executive Protection officer supporting an airport transfer facilitates a fast, efficient, and safe exit from the airport.  When arriving at the airport, the security driver will stay with the vehicle and identify vulnerable areas or unusual behavior and react accordingly. They stage the vehicle nearby, ready to be called forward when appropriate. The EP officer positions at the passenger exit point and operates in a proactive threat detection role to identify any potential hostiles and pre-empt potential dangers.
The Executive Protection officer having been identified to the client prior (via a photo) as well as using other systems will provide a low-profile meet and greet service within the airport terminal and escort to the pick-up point. Then, the Executive Protection officer ensure safe embus into the vehicle (now in-position curbside) at a pre-arranged secure pick-up location.  This is the safest option and prevents the driver from leaving the vehicle, reducing exposure levels and enabling a more dynamic pick-up.
If there wasn't an Executive Protection Officer, the driver would have had to park the vehicle, meet the traveler/s and escort them to the staging area. Depending on the airport this may require some extra time, parking, ticket complications etc. The benefits of which can be considered from a logistics and cost/benefit perspective.  However, for medium to high-risk locations, any delays can increase risk. This is why it is important to make risk-based, intelligence-led decisions.
Armored Vehicles:
67% of the security managers polled identified that the use Armored Vehicles class as SGT, and they play an important part of a TRM program in challenging or high-risk locations
What is Travel Risk Management?
Travel risk management (TRM) is a vital component of a personal safety program. A solid TRM program focuses on proactive avoidance measures, the majority of which focus on training, briefings, and secure transportation. These three things significantly reduce the risk of travelers falling victim to high-probability/low-impact risks.
Travelers who better understand the actual threats of their destination/s and their travel itinerary are best prepared to avoid those dangers. They must then be supported with on-the-ground services to better mitigate and manage the risks to an acceptable level commensurate to risk and aligned with the clearly communicated and understood (by all stakeholders) risk tolerances of the organization.
There has been a paradigm shift towards more robust TRM in a large number of organizations. Security managers are learning and adapting to global travel risk brilliantly. But, there is often conflict between cultures of HR, Legal, and travel functions of businesses. Then, this is compounded further by an over-reliance of a large number of organizations on Travel Risk Apps, SOS alert technology, and 24/7 Global Operation Centers. They often foster a false sense of security among travelers. Even though they are a crucial part of a comprehensive risk management plan, the vast majority of SOS alert Apps, traveler monitoring tools, and travel risk management technologies are reactive in nature and therefore, when deployed as standalone solutions, detract from more pro-active means of avoiding dangers and mitigating risk.
TRM is not just about Apps, nor is it all about secure ground transportation. It has to be a holistic approach that involves multiple components across an organization. It has to train and brief travelers prior to departure, it has to understand ground-truth and actual risk versus relying on a generic 50,000 ft view, and any TRM program worth its salt should work to understand the difference between public transport, rideshare services, and professional secure ground transportation. Then, support all the pro-active services, with a robust response and support package, in case the worst case scenarios do happen.
If someone is utilizing secure ground transportation, whether out of choice, or mandated by a responsible company with a robust travel risk management program, they are already ahead of the game. Secure ground transportation should have a robust journey management plan surrounding the itinerary that likely includes a risk assessment. This risk assessment is the key to ensuring all threats are understood and either managed or mitigated.
Travelers, and organizations are quickly realizing that secure ground transportation is not just about getting someone from A to B, it is about managing and mitigating a plethora of risks that surround being in and around vehicles.
The New ISO31030 Travel Risk Management Standard:
The new ISO 31030 helps highlight the risk, promote ownership, and improve practices and approaches, but as with any standards system, it may (wrongly) be viewed as a box checking exercise and will do the 'minimum' to cover themselves to be seen as meeting duty of care. The standard may be seen by some purely from a compliance perspective, which will be to the detriment of the traveler's safety.
The common issues seen within corporate organizations can be summed up with the following statements:
Our people have been traveling for years, they don't need training.
I have never had an issue before, so why would I now.
Yeah, (Insert country here) is dangerous, but not if you are with the locals and speak the language.
I'll just get an Uber when I get there
I have the Embassies phone number so I should be ok
The travel security industry can help corporate organizations move away from this mentality by simplifying their service delivery.
Why Secure Airport Transfers are an Important Aspect of Personal Security:
Often, business travelers and tourists are targeted by criminals at an airport due to two things:
Perceived wealth and/or valuable items on their person
Often distracted and/or fatigued with business and travel
It's important to understand the security situation within a country to make informed decisions and strategize an individual's journey management plan.  For example, the increased risk of terrorism at airports in Europe, versus perhaps a greater risk of organized crime at airports in Central America. Both motivate a wise traveler to minimize time 'land-side' and have a quick, efficient exit route to a vehicle. This often means having someone who knows where they are going, having a vehicle waiting for you curbside, and preferably having someone to watch your back, act as a deterrent to low-level criminals, and be an effective response to higher level dangers if they develop.
Criminal gangs are known to operate within major airports around the world. A recent attack on a British tourist in Buenos Aires, Argentina, is indicative of a criminal gangs ability to plan and successfully execute orchestrated attacks against travelers.  The gang targeted them at the airport, followed them from the airport, and then attacked when it was most opportune.
Terrorist groups, and individuals have targeted airports, globally. In 2016, Atatürk Airport in Istanbul was attacked in an orchestrated marauding assault by three terrorist using IEDs and firearms. Forty-five people were killed and 230 people injured.
Security Managers in the poll, for the majority (77%) strongly agreed that airport transfers are the most important part of any SGT service.
What do you class as secure ground transportation? (please click all that apply)
Armored Vehicle Ratings – What do armor ratings mean?
Choosing the Right Armored Vehicle Rental Provider:
It is vital to use trusted suppliers with vetted resources that have been utilized prior and have proven capability and experience in that country and city. Security plans have multiple tiers and start at the very beginning with accurate risk assessments. Make sure that your provider is asking the right questions, risk assessments should be utilized by the security provider to design best practice methodology. Certain situations may require armored vehicles and local security teams to work in unison.
Important Considerations When Choosing an SGT Provider:
The Security managers polled
Please indicate the importance of each factor when choosing secure ground transportation providers. Rank 1 signifies Most Important and Rank 8 signifies least important.
Compliance and Vetting for Secure Transportation
One key differentiating factor between SGT and rideshare services is the level and attention of compliance and vetting applied to driver, supplier, and vehicle preparation.
Below are some examples of what should be expected If utilizing SGT:
Driver's profile
Copy of the Driver's license
References
Any criminal record checks (where obtainable / country dependant)
OSINT – basic check
The delivery of training and briefing documents
Company details
Company insurance
BELOW: In our recent survey, 44% of clients agreed that corporate compliance is more important than cost
Corporate compliance (background checks, training, vetting) is more important than cost?
Biggest Challenges and Pain Points for Organizations and SGT:
What are your biggest pain-points for employee travel overland? (please tick all that apply)
Where should Organizations use SGT?
SGT should be used by organizations in locations that they (the organization's decision-makers) assess to be at the appropriate risk level that should mandate extra precautions to be taken.
A flexible, risk-based, and intelligence-led approach to Executive Protection (EP) is the methodology most aligned to high-level corporate EP programs. To successfully implement a program of this nature requires a robust threat assessment system and a senior security manager that is the primary decision-maker as to whom gets that level of security and when. It also requires timely, accurate, and relevant protective intelligence support to identify and understand threats that will guide resource allocation, and appropriate plans
Which Travelers Should Get Executive Protection and Secure Ground transportation (SGT)
There is often a two-pronged approach to this decision-making process;
The First – being the 'key person piece' often the CEO and Chairman. The "Key-person" loss or significant disruption impacts business continuity and value. Regardless of specific threat or risk, the goal is to avoid anything happening to the person/s. If something happens to CEO and Chairman, the company is at risk.
"Key-person" loss or significant disruption impacts business continuity and value
The CEO is the ultimate person responsible for lay-offs and these are a daily issue that can escalate and are most likely to become a 'flash-point'– thus Workplace Violence and targeted attack is a persistent risk. Therefore, the CEO requires appropriate security to counter this persistent threat.
High-net worth implies valuable assets attractive to criminals

Theft
Extortion/threats
Kidnap
Cyber targeting

Thefts/Burglaries often escalate to assault
Poorly coordinated or vetted travel provides opportunities for criminals to exploit
Safety, security and related logistics support and contingency planning (transportation, emergency medical, evacuation) correlates to less disruption in productivity
Key-person risk management as an element of risk mitigation reflected in:

Bond Offerings
Tax consequences – 3rd party audits include comprehensive audit of security programs
The other consideration and planning requirement to the 'key-person' approach is to what level are they supported and secured. This is subject to the variables noted below.
The Second – is SVP or other C-Suite and is based on threat, role, and reason. It is important to look at it from three buckets/Lens':
Targeted e.g. Aggrieved persons/WPV/Criminal/Gang/Kidnap
Collateral e.g. Coup/Terrorism/Active-shooter/Fire
Opportunistic e.g. Crime/Express kidnap/Vehicle attack
Areas to assess include but are not limited to:
Crime levels including current incidents
Political stability
Road Infrastructure
Duration and route of travel/s
Topography
Road Traffic incident data
Cultural issues (e.g. female travel safety)
Tax Deductions and Secure Transportation (including private air travel)
The IRS 132 assessment – US Code title 26, Section 132 designates certain fringe benefits as necessary to the safety of employees, partners, and directors. It allows for Corporations to have an independent, external assessment to assess the current situation to see if security-related fringe benefits can be justified.
The benefit of IRS 132.5 applies to Corporate Security programs if an overall security program is deemed to exist in situations where there is a bonafide business-oriented security concern. Click here to learn more about IRS 132.5 security assessments.
Rideshare Services
Rideshare services are used around the world by millions of travelers and are embedded in certain organizations TRM programs, whether formally or informally.
Do you allow employees, or those under your duty of care to use rideshare when traveling?
COVID19 and Secure Ground Transportation?
For travelers with a low risk approach to COVID, even though surface transmission risk is low, a designated vehicle for the day with mandated cleaning protocols and a known driver reduces variables significantly and therefore has value to some travelers.  Further, secure transportation services can be mandated to take PCR tests prior to pick-up, and throughout the duration of the itinerary if over a long period. They can also be directed to what PPE to use, and briefed on self-reporting if symptomatic. They can be held to a higher standard.
Who should have access to secure ground transportation?
This is very much down to the organization to decide as there are clear budgetary and policy decisions to be taken into account. However, the general consensus among the security managers was that country and city risk ranked high on who (or where) they determined had a need for SGT.
If there is travel to a challenging location, the location often determines the need for SGT versus the who. But, when the traveler is a high-level employee e.g. C-suite level then the emphasis may be more on the person than the location, with only the level of security being determined by the location.
How do you decide who should have access to Secure Ground Transportation?
What classes as a Security Trained Driver Service?
 There is no central governing body, no credentials, and no one agreed 'check-box' for what constitutes a security driver.
Local Awareness of threats
Pre-task planning (to help avoid threats and lower risk)
Situational Awareness
Defensive driving experience/training
Medical training/Equipment
Background checks conducted
Driver and vehicle information to the client in advance
Secure meet and greet protocols
Location and progress monitoring
Discretion and Professionalism
Armed Security and Secure Transportation – Important Considerations:
It is important to differentiate between the security driver role and personal security (armed or unarmed). The driver (whether armed or unarmed) is not personal security; they are there to control the vehicle and maneuver it safely, to avoid danger proactively, and react appropriately if a threat appears. If an attack or incident occurs, they are there to focus on removing the vehicle and passengers from the immediate danger, often referred to as 'getting off the X' and making sensible, fast decisions to effect a positive outcome.
If the threat level or the client preference dictates an armed personal security presence, that person within the vehicle will likely be in the front passenger seat and is there to exit the vehicle and support the passenger/s to/from the vehicle while the driver remains in situ ready to react accordingly. Other vehicles may or may not support them depending on risk,  budget and client preference.
With SGT – Nothing is Set in Stone:
In certain countries (for example South Africa), a lot of the professional security drivers will not operate unarmed, they are still security drivers primarily, and often accompanied by an armed personal security officer in the front passenger seat, but due to the perceived threat very few will be comfortable enough to be unarmed. Security purists will say drivers are for driving, but try to explain that to a South African security specialist that has seen the attacks at road junctions, and to/from airports.
In other countries where armored vehicles are more often used (for example, Brazil), the drivers will often be unarmed. An armed security officer in the front passenger seat is often utilized. If moving within a convoy with armored vehicles, the armed personal security officers will often be in a support vehicle.
It is important to consult security specialists with local knowledge and experience as decision-making on what assets to utilize and how to deploy should be aligned to risk with tactical considerations taken into account. SGT is not – one size fits all. It is important to make risk-led decisions based on ground truth, security procedure, and response methodology that aligns to client budget and expectations.
Armed Security – Legal and Liability Concerns:
 It is important to check with your organization that leveraging armed security aligns with your code of conduct and insurance coverages, and often a conversation with legal can assist. Security contractors and partners carrying firearms as part of their roles and duties should be licensed according to local legislation and trained to operate in a manner that respects human rights, and complies with all applicable laws. Their operations should be consistent with the principles contained in the UN Code of Conduct for Law Enforcement Officials, UN Basic Principles on the Use of Force and Firearms by Law Enforcement Officials, and the UN Voluntary Principles on Security and Human Rights. Travelers should request from suppliers evidence of recent training and competence with firearms and should meet the requirements of the local and/or country governing laws and regulations.
Armed Security – Other considerations
89% of the security managers polled had the appetite to use armed security as part of their SGT programs, and 78% saw armed security as an important aspect of SGT in challenging environments.
Do you or your organization use, or have the appetite to use armed security as part of your secure ground transportation plan in the challenging or high-risk environments?
Do you think Armed Security is an important aspect of secure ground transportation in challenging or high-risk environments?
There appears to have been a shift in Corporate America over the past five years toward the increased acceptance of utilizing armed SGT services in certain circumstances and environments.
It is important to consider all options, consult with specialists, and not be afraid to ask questions:
Why are you recommending armed security?
Who would be the security officers and what training have they received?
What would be the actions-on if an incident occurred?
What is your code of conduct policy in relation to use of firearms and rules of engagement?
Secure Transportation- Private Jet & FBO service interaction
When arriving into an FBO there are often two options; Airside pick-up, and landside pick-up. Liaison and familiarity with an FBO set-up is important to help facilitate smooth pick-up and drop off. Work with the SGT provider to identify specific process and procedure at the FBO of your choice.
Considerations include:
Customs and Immigration – are they carried out on-site, or is there an airside transfer to a separate building. Can they be done on the airplane, or must they be carried out elsewhere.
Shuttle and Movement to the FBO Building or vehicles allowed at the plane.
If vehicles are allowed how many, and how is access/egress facilitated?
COVID restrictions and Protocol
Security checks on arrival and departure
Luggage protocol
It is important to acknowledge that organized criminal networks often monitor FBOs. They are acutely aware that the vast majority of people arriving will be VIP and/or HNWIs, some may even have HUMINT resources embedded at the FBOs. The criminal fraternity may then place you under surveillance temporarily prior to staging an approach on the road, or waiting until your hotel or villa etc.
Executive and C-Suite Travel and Secure Transportation – Considerations
The key differentiator between C-suite and other travelers is primarily the likelihood of more complex itineraries and last minute changes. The number of people involved in the management of that itinerary is often higher, and therefore most secure transportation services at the c-suite level often require significant project management and designated overwatch.
The flexibility that is often required including the communication with multiple stakeholders and assessment and management of risk that adapts to the changes is often best aligned to SGT.
This white paper was written by Mark Deane, CEO of ETS Risk Management Inc. 
ETS Risk Management are providers of secure ground transportation services globally. Please contact us with any questions, or visit our specific country pages to view options for your destination of choice.