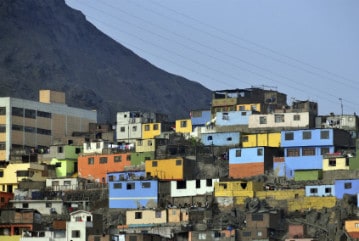 Peru Security, Close Protection, and Secure Transport
ETS Risk Management provides a range of Executive Protection and Secure Ground Transportation Services throughout Peru and has delivered multiple executive protection services to Fortune 100 and Fortune 500 clients within Peru.
Peru Security Overview
Street crime, including muggings and thefts, is a significant problem in Lima, Cusco, Arequipa and other major cities. Armed robberies, assaults, express kidnappings, carjacking and burglaries occur on a daily basis.
There may be a higher risk to traveler's safety in areas where there is organized crime and terrorism linked to the production of drugs. Travelers are at risk of robbery by bogus taxi drivers, especially to and from the airports and at bus terminals. Demonstrations are common in Peru and can turn violent quickly. Driving standards are poor. Crashes resulting in death and injury occur frequently.
EXPLORE
OUR SERVICES IN PERU