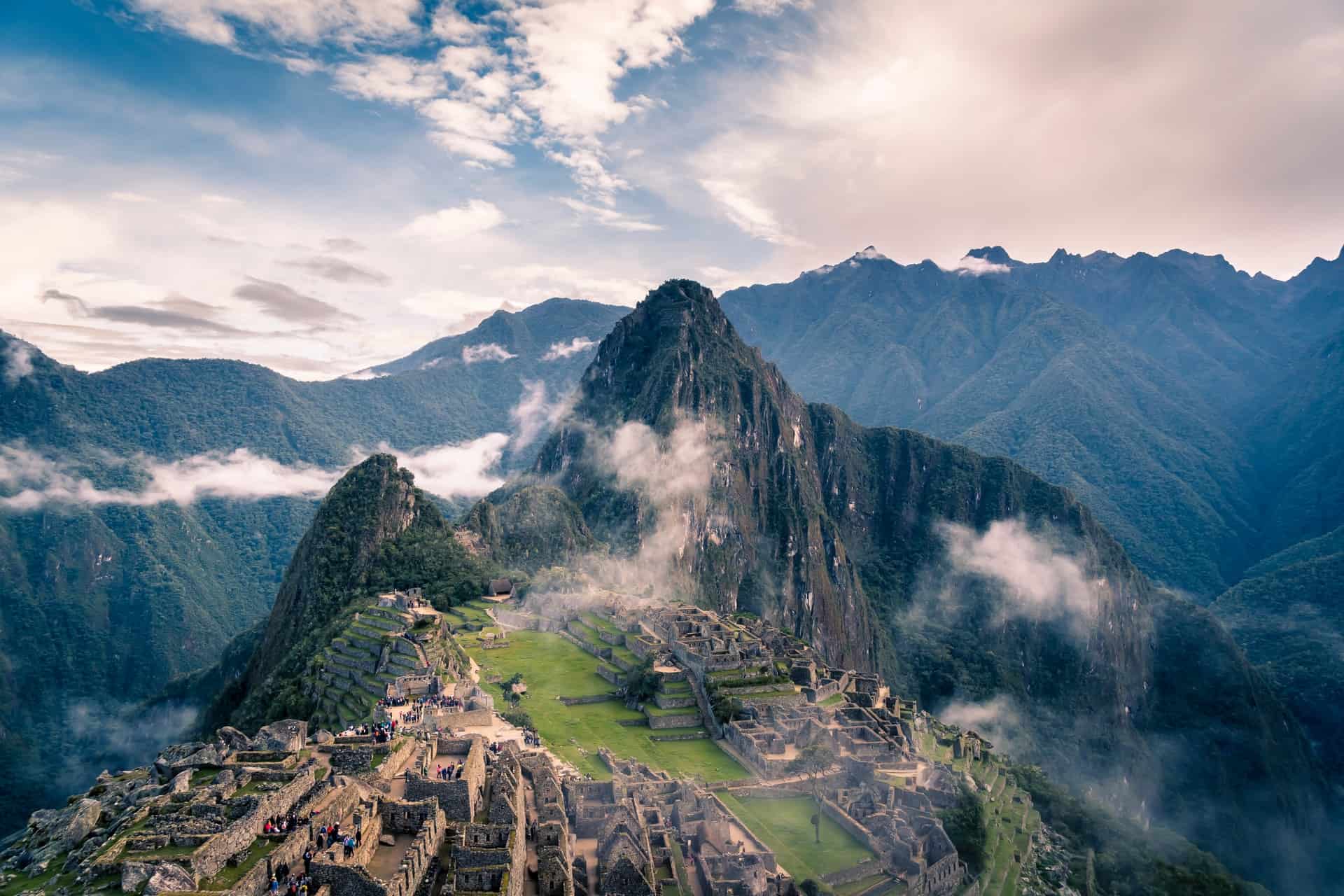 Peru with one of the fastest-growing economies worldwide became in recent years, a business hub for Latin America and the United States, signing also an agreement with the US to control the Chinese influence in the region.
Political stability and economic reforms allowed the country to grow at a steady pace providing confidence to neighboring countries who began to invest and also establish their regional headquarters in the capital, Lima.
Over 1 Million business travelers, visit Peru every year and over 2 Million tourists are attracted by the environment and landmarks, reminiscence of an ancient culture.
Like most Latin American countries, Peru is not immune to crime and violence with an increase of 13% in armed robbery, assault, burglary, theft, and pick-pocketing just in 2019. Criminals do not hesitate to use violence against non-cooperative victims.
Foreigners and visitors, according to the 2019 statistics are usually not the designated targets, but this data is inconsistent with the over 100 reports of violent crimes (2019) where the victim was either a traveler from a foreign country or an ex-pat.
Domestic terrorism in Peru (1980-1992) was led by a communist organization known as "Sendero Luminoso" (Spanish for Shining Path) whose strategies and tactics influenced similar terrorist groups across the world.
The organization in those days was considered unorthodox because it recruited many women to carry out attacks.
A large military operation in 1992, named "La Victoria" (Spanish for Victory) and the capture of the leader of "Sendero Luminoso", allowed the Peruvian government to restore order and peace in the country.
To these days, a small group of terrorists, part of S.L. continue to carry out attacks against the government and security forces in the Valley of the Apurimac, Ene, and Mantaro Rivers.
The government has prohibited access to foreigners in those areas and military checkpoints are strategically placed to avoid the spreading of violence across the country.
Peru is the second most important producer of cocaine in the world however, drug trafficking has not caused any conflict among organized crime sparing the population from drug-related violence and homicide.
To facilitate business and leisure travelers here are 15 security-related topics that can help to minimize risks and common inconveniences while traveling to Peru:
1) Considering a robust security plan whether you are traveling for business or leisure is paramount for your safety.
Consulting with a reputable security firm will provide you also with an overview of the country as well as a preliminary risk assessment.
2) Self-driving in an unfamiliar environment is never recommended. Road conditions in Peru are below standards, the infrastructure is obsolete, and adverse climate conditions can suddenly exacerbate the situation.
Remote areas in the mountains are often affected by landslides especially during the rainy season, posing a threat to travelers that could be stranded for days with no phone signal nor emergency services available.
3) For your safety, we recommend avoiding public transportation at all costs. Buses are not well maintained, lacking safety equipment, and are often involved in accidents.
Thieves and pick-pockets travel on busses undetected, stealing anything made available by distracted passengers.
These crimes of opportunity are usually non-violent but criminals do not hesitate to attack their victims to avoid capture.
Do not attempt to resist.
4) Planning for secure ground transportation, especially for business travelers, should be considered as part of a robust security plan.
Trusted and trained drivers together with reliable and insured vehicles not only minimize risks but also facilitate itineraries, reducing the possibility of delays to scheduled events and avoiding conflictive areas.
5) Private taxis and app-based transportation services are usually safer than public transport.
It is recommended to exercise caution and verify that the driver has his license exposed (taxi) and for app-based services, that both driver and vehicle correspond to what is shown on the app.
Because of several incidents where criminals on motorcycles broke the car window taking the passenger's belongings while stopped in traffic, it is common in Peru, to ask the driver if the windows have "lamina" (Spanish for security-film) which prevents the window from shattering.
6) Airports and transportation hubs are always attracting thieves and pick-pockets.
Be aware of your surroundings, don't leave luggage and personal belongings unattended.
Make sure that your luggage has been properly stored and locked in the trunk or luggage compartment before entering the vehicle as this is the most critical time when thieves take action.
On arrival at your destination, if you have to pay your fare, do so first while still in the vehicle then carefully exit the vehicle and take possession of your belongings before entering the airport, hotel, etc.
7) In Peru, it is mandatory to carry a form of identification. It is recommended to make copies of your passport's biographic page, visa page, or immigration form. Secure your originals in a safe at your hotel.
8) Credit card fraud and skimming are very common in Peru, especially in restaurants and retails. Please ensure that the card is swiped in your presence and never lose sight of it.
For any cash withdraws it is highly recommended to use ATMs inside banks and during the day to reduce the risks. The same rule applies for currency exchange as counterfeit remains a concern across the country.
9) Violent crimes such as armed robbery, car-jacking, and assault have been reported by foreigners and tourists and occurred on the route from the airport to the capital, Lima.
A Police investigation determined that accomplices of the perpetrators were staging in the arrival terminal to select potential victims and followed them from the airport.
10) The use of rape-drugs has been reported, especially by foreigners whose drinks were "spiked" in bars and nightclubs.
The victims were raped and abandoned in isolated areas and could not describe the perpetrators nor had memories of the event.
Always observe the bartender while pouring your drink and never lose sight of it. If unsure, do not drink it and order a fresh one. Extreme caution is advised.
11) A controversial phenomenon carrying significant health risks is represented by the so-called "Ayahuasca retreats".
Tourists are attracted by this ancient hallucinogen with alleged therapeutic effects that claimed the lives of a few foreigners while others have suffered severe brain damage.
Reports of unusual rituals involving assault and rape while under the influence of this drug have been filed to the PNP (Peruvian national police) but no investigation was conducted.
The government has not taken any posture in favor or against this practice.
12) Civil unrest is not a concern in Peru, however, protests can turn violent without warning, and Police intervention is often forceful.
Avoid small crowds and assemblies and if you see a protest, immediately abandon the area.
13) Natural disasters such as earthquakes, flooding, and landslides (during the rainy season Nov-Apr) are common in Peru and have caused severe damage to the infrastructure, death, and destruction.
Consult the earthquake.usgs.gov website for more information about seismic activity in Peru.
14) Medical assistance is generally of good quality in Peru, although in remote areas is not always available.
First responders, as well as the Search & Rescue Team, intervene only in case of natural disasters, therefore if you consider venturing into remote areas or the mountains, be cognizant of the risks and limitations involved.
ETS Risk Management provides secure ground transportation and executive protection services in Peru.
For the past eight years, we have assisted our clientele with a variety of security services such as airport transfers (airport/hotel and return), movements throughout the country, close protection armed or unarmed, and armored or non-armored vehicles all including a security driver.
Our low profile approach and discretion enabled our clients' operations while facilitating itineraries. We are agile and able to adapt to fast-paced environments and to provide service at moment's notice.
Visit us at www.ets-riskmanagement.com
The article was written by Mirko Ruggeri, ETS Director of Protective Services – LATAM