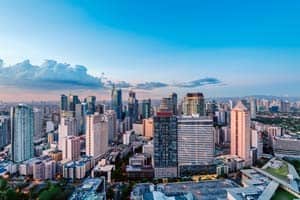 Manila, Close Protection services and Event Security
Terrorist activity continues to pose a threat from groups such as the Abu Sayyaf Group (ASG), Bangsamoro Islamic Freedom Fighters (BIFF), Jemaah Islamiyah (JI), New People's Army (NPA and other associated groups. Some groups have pledged allegiance to Daesh (formally referred to as ISIL) and are likely to target westerners.
Attacks have been carried out in 2019 with small arms, IED's and suicide bombers, targeting Catholic churches, a Military base and a mall. Kidnappings have caused casualties mostly in Mindanao and Sulu where foreigners were victimized. Street crimes and robberies are a daily occurrence in urban areas such as Manila and Cebu.
Secure Transportation and Executive Protection Manila
ETS Risk Management has a Former UKSF expatriate resource in Manila that can oversee and manage operations as well as a small team of highly experienced local protection officers (English fluent) that work regularly with VIPs, Diplomats and Celebrities to facilitate short-term movement around the city for filming, events and meetings.
EXPLORE OUR OTHER SERVICES IN PHILIPPINES

Call us directly or use our contact form to send us a message and one of our risk management specialists will get back to you.