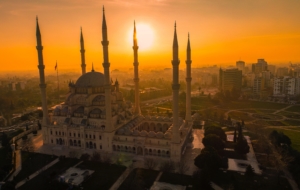 Executive Protection and Secure Transportation in Turkey
ETS has trusted and proven local bi-lingual executive protection specialists and security drivers within Turkey. In addition, we have resident expat security managers who can assist and advise on all elements of crisis management, intelligence and travel risk planning services. We are able to operate within Istanbul, Ankara and also tourist resorts and locations. We can provide secure transfer services to/from hotels, airports
Turkey Security Overview
There is a high threat from terrorism. Many parts of Turkey are subject to earthquakes. Demonstrations regularly take place. Avoid any travel close to the Syrian border.
Terrorist groups, including Kurdish groups & IS continue to plan and carry out attacks. Further attacks are likely and could be indiscriminate. Most terrorist attacks have taken place in the south and east of the country and in Ankara and Istanbul. Attacks are most likely to target the Turkish nationals and organizations. Attacks, however, will also target western interests and visitors from western countries, particularly in the major cities. There is a heightened risk of terrorist attack against the aviation industry in Turkey.
Generally crime levels are low, but street robbery and pick-pocketing are common in the major tourist areas of Istanbul. Avoid traveling by road at night. Accidents are common and mainly due to poor or reckless driving.
EXPLORE OUR OTHER SERVICES IN TURKEY