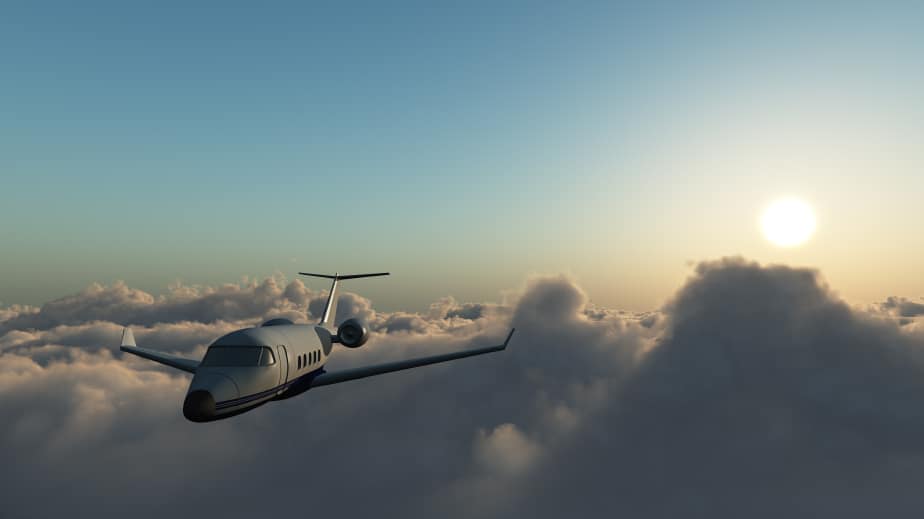 BUSINESS TRAVEL AND COVID 19:
GROUND TRANSPORTATION
There is talk within the travel and hospitality industry of a paradigm shift in regards to business travel post-COVID-19. But, will we see a fundamental change in either approach or concept in regards to overland transportation?
"Uncontrollable variables breed doubt and fear"
For many, return to work strategies will involve in-person meetings and site visits, and I am sure, as soon as restrictions are lifted, that intrepid but mostly motivated travelers will be paving the way. Further, it is likely that corporate C-Suite, high-net-worth individuals, and business critical operations will leverage private air charters to burst through their current hiatus in travel and meet their objectives.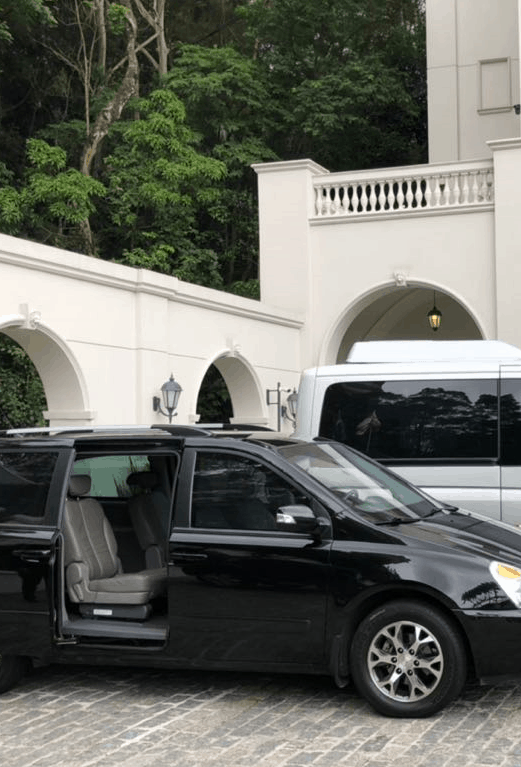 Private aircraft will definitely reduce the risk of infection, as well as alleviate concerns of the travelers. It is going to be very uncomfortable for all trail blazer travelers, pre-vaccination, to travel commercially.Therefore I envisage the first wave of business travelers to be leveraging private air assets.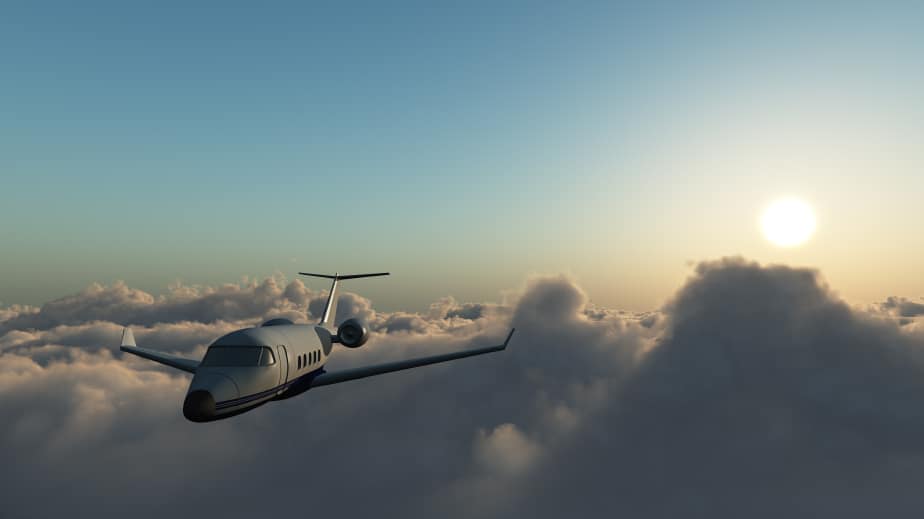 But what when you land? Jump in an Uber or Lyft, a hotel car, or a taxi,and take your chances that the driver hasn't done ten jobs already that day? Have they cleaned the vehicle prior to your onboarding? Is there hand sanitizer? Who is the driver? Will they have a mask? What type of mask, effective or a piece of cloth?Will they be on time, or will you have to wait in a terminal with plenty of other third party members of public?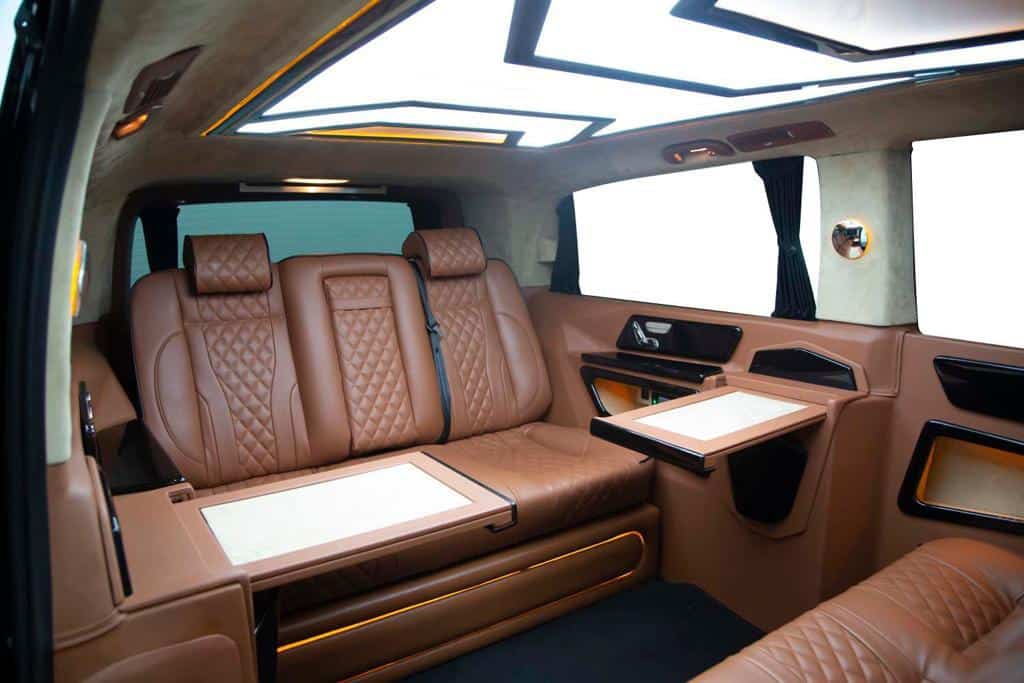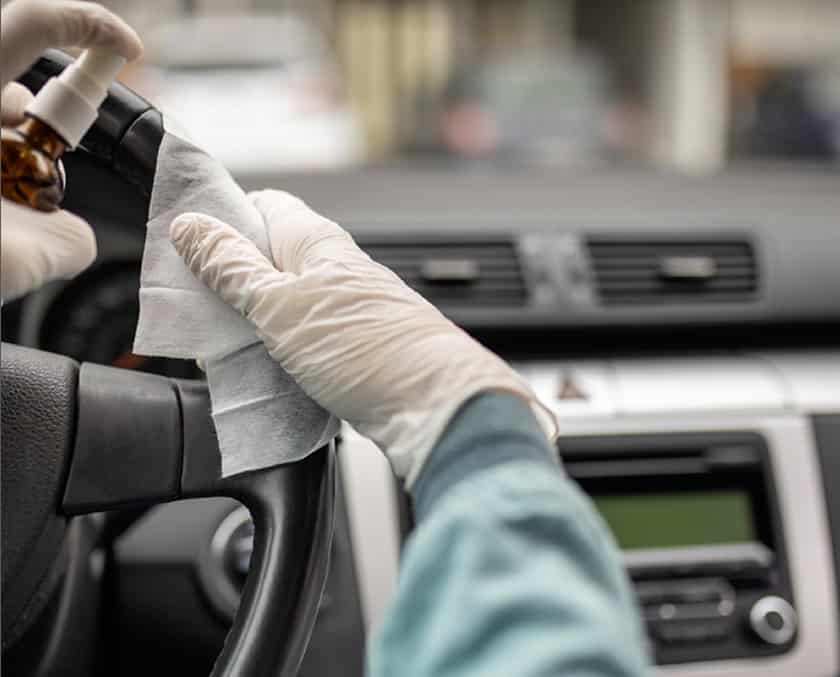 Uncontrollable variables breed doubt and fear, which in this climate could cause severe reluctance on the traveler but also negatively impact mental wellness. The inherent risk of cross-contamination and infection increases significantly if a traveler utilizes public transport, ride share services, and taxis.
The anticipated concern from travelers coupled with the risk of infection that may linger, or return in a second wave dictates that the basics be done well,and in-turn communicated to the traveler in advance, thus helping to improve traveler confidence.
THE BASICS FOR TRANSPORTATION SAFETY
The absolute minimum for secure transportation services must include: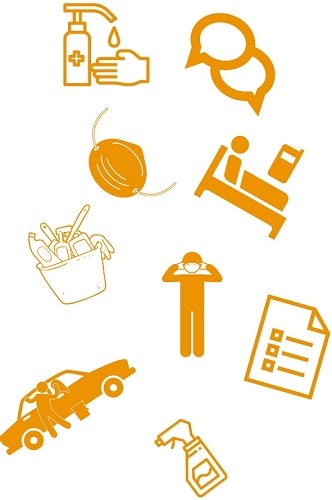 PRE-TRAVEL BRIEFINGS
Briefing to the traveler including recommendations on measures that they can take to reduce their own risk, and more importantly what to expect when they arrive, including the precautions being taken by the local team
PPE FOR THE CLIENT
The vehicle rear seat to be equipped with hand sanitizer and provision of enough face masks for the passengers if they choose to utilize them.
DRIVER BRIEFINGS
The use of a vetted driver and/or executive protection officer if the destination risk dictates that is pre-briefed on protocol and Covid 19 risk reduction measures.
REMOVAL OF CLUTTER
The removal of any sweets, drinks, and other clutter e.g. papers, magazines etc.
DISTANT INTERACTION
Visual meet and greet sign, with a pre-briefed driver and/or security officer to maintain a safe and comfortable distance and escort to the vehicle/s reducing time in public space.
REGULAR AND OFTEN
Cleaning and disinfecting at each stop/debus, to include vehicle interior and exterior cleaning and sanitizing
SANITIZED SPACE
Pre-client arrival, robust vehicle interior and exterior cleaning and sanitizing.
LOCAL KNOWLEDGE
Knowledge of operational area in relation to Covid-19 response and medical facilities e.g. ICU locations,procedures in-place, test and triage sites etc.
FACE MASKS
Driver, and security officer (if applicable) to have a face mask on at all times.
Executive secure transport services have always been tailored to discerning business and VIP travelers. Business travel post-COVID19's isolation and movement restrictions will require the basics to be done well. To manage the risk of infection for overland transportation e.g. Airport transfers, vehicle movement, and day to day travel will require a two-pronged approach;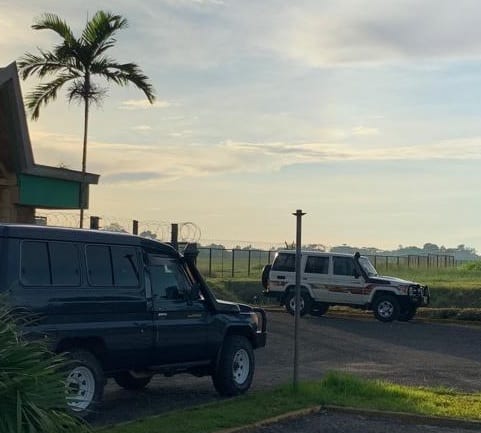 Firstly, it will require the transportation provider to incorporate the standard operating procedures (SOPs) detailed earlier in the article. This must be complemented with clear communication to travelers with the objective of emboldening and providing confidence that appropriate measures are in-place.
Secondly, it will require the organization to facilitate, train, and empower the business traveler to make the right decisions. Also, supporting the traveler with access to medical and wellness information, triage, and response, if required.
There is always a fine balance between simplifying a problem and being dismissive to it. As a business manager I founded ETS on the ethos of simplification, that is to say, the process of making something simpler, easier to do, or easier to understand. Doing the basics well, making informed decisions and managing risk accordingly has resonated well with clients. I believe that the return to work strategy for business travel must incorporate a robust overland transportation plan, but robust doesn't necessarily equate to complex. Do the basics well, and risk is significantly reduced.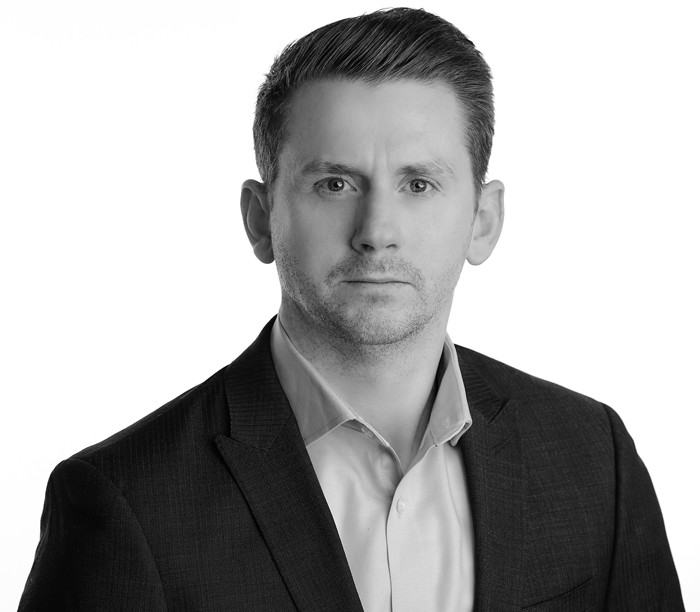 This article was written by Mark Deane, CEO of ETS Risk Management. Mark and his team focus on enabling operations through careful navigation and mitigation of risk. ETS provides secure transportation services and travel risk management services globally.