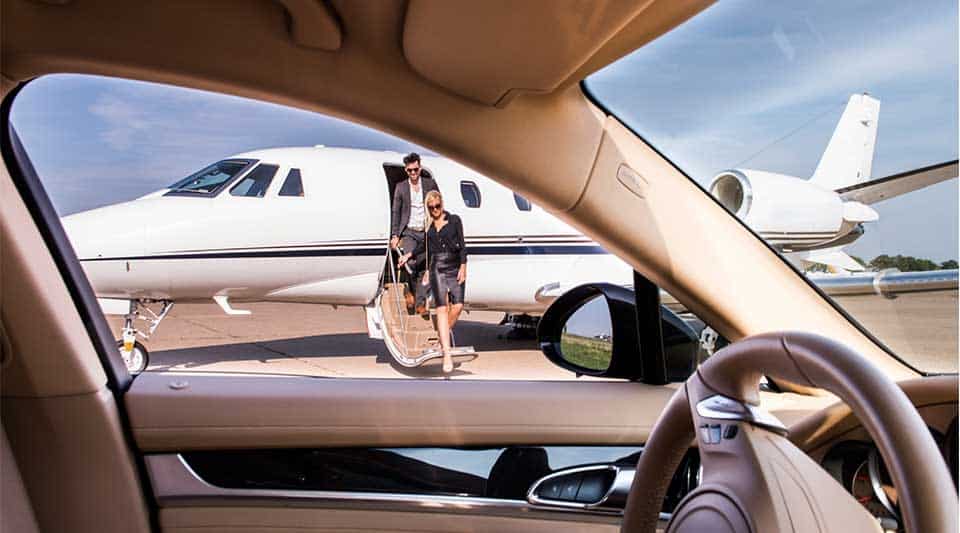 Understanding the security measures that should be taken to manage specific risks when traveling remains a considerable challenge for travellers, whether on business or personal travel.  The use of secure transportation is an excellent start to improving an individual's travel risk management, especially for an airport transfer. But should they be accompanied by a local experienced executive protection (EP) officer?
The level, and amount, of security required to be commensurate with risk, and suited to risk appetite, can differ from country to country, and person to person.
Often, business travellers and tourists are targeted by criminals at an airport due to two things:
Perceived wealth and/or valuable items on their person
Often distracted and/or fatigued with business and travel
Make Risk-Based Clever Decisions
It's important to understand the security situation within a country to make informed decisions and strategize an individual's journey management plan.  For example, the increased risk of terrorism at airports in Europe, versus perhaps a greater risk of organized crime at airports in Central America. Both motivate a wise traveler to minimize time 'land-side' and have a quick, efficient exit route to a vehicle. This often means having someone who knows where they are going, having a vehicle waiting for you kerbside, and preferably having someone to watch your back, act as a deterrent to low-level criminals, and be an effective response to higher level dangers if they develop.
Secure Transportation and Executive Protection for Airport Transfers
Criminal gangs are known to operate within major airports around the world. A recent attack on a British tourist in Buenos Aires, Argentina, is indicative of a criminal gangs ability to plan and successfully execute orchestrated attacks against travelers.  The gang targeted them at the airport, followed them from the airport, and then attacked when it was most opportune.
Terrorist groups, and individuals have targeted airports, globally. In 2016, Atatürk Airport in Istanbul was attacked in an orchestrated marauding assault by three terrorist using IEDs and firearms. Forty-five people were killed and 230 people injured.
How would an Executive Protection Officer Facilitate with an Airport Transfer?
An Executive Protection officer supporting an airport transfer facilitates a fast, efficient, and safe exit from the airport.  When arriving at the airport, the security driver will stay with the vehicle and identify vulnerable areas or unusual behaviour and react accordingly.
They stage the vehicle nearby, ready to be called forward when appropriate. The EP officer positions at the passenger exit point and operates in a proactive threat detection role to identify any potential hostiles, and pre-empt potential dangers.
The Executive protection officer having been identified to the client prior (via a photo) as well as using other systems will provide a low-profile meet and greet service within the airport terminal and escort to the pick-up point.
Then, the Executive Protection officer ensure safe embus into the vehicle (now in-position kerbside) at a pre-arranged secure pick-up location.  This is the safest option and prevents the driver from leaving the vehicle, reducing exposure levels and enabling a more dynamic pick-up.
The Alternative Isn't So Bad?
If there wasn't an Executive Protection Officer, then the driver would have had to park the vehicle, meet the traveler/s and then escort them to the staging area. Which isn't necessarily bad, but it is slower than the alternative. Depending on the airport this may require some extra time, parking ticket complications etc. However, for medium to high risk locations, any delays can increase risk. This is why it is important to make risk based, intelligence-led decisions.
 ETS Risk Management Executive Protection and Secure Airport Transfers
ETS has been supporting business travelers, VIPs, celebrities, and high-net-worth-individuals with executive protection and secure ground transportation services for over eight years.  We have an international capability, operating in over 70 countries, and have supported hundreds of clients in challenging environments and circumstances.
Our in-country team of security specialists are highly experienced, English speaking and fully qualified and licensed within their home country's security industry.   Our EP officers have multiple years' experience from military and special forces operations, law enforcement and private-sector services.
To find out more about our secure airport transfers, please visit www.ets-riskmanagement.com or execsecure.com to book online, or contact us to discuss your requirements and learn more.