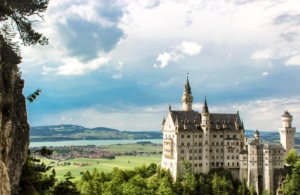 Germany Executive Protection, Special Event Security, and VIP Transportation Security 
ETS Risk Management has provided Executive Protection, VIP transportation, and Special Event Security throughout Germany, including berlin and Munich. Our local team of specialists in Personal Security and Secure VIP transportation are the pinnacle of their industry and stem from high level backgrounds. ETS is able to provide armored vehicle options as well as armed Executive Protection.   
Germany Security Overview 
The primary security threat Germany faces comes from the approximately 760 German nationals who have journeyed to Syria and/or Iraq to join terrorist groups. There is a significant risk that these individuals – who are returning back with extensive knowledge of both explosives and military tactics – will plot and attempt to carry out attacks against the government, security forces, civilians and western interests.  Crime rates are generally low in Germany and close to the average rate for European Union (EU) member states.  
EXPLORE OUR OTHER SERVICES IN GERMANY

Call us directly or use our contact form to send us a message and one of our risk management specialists will get back to you.