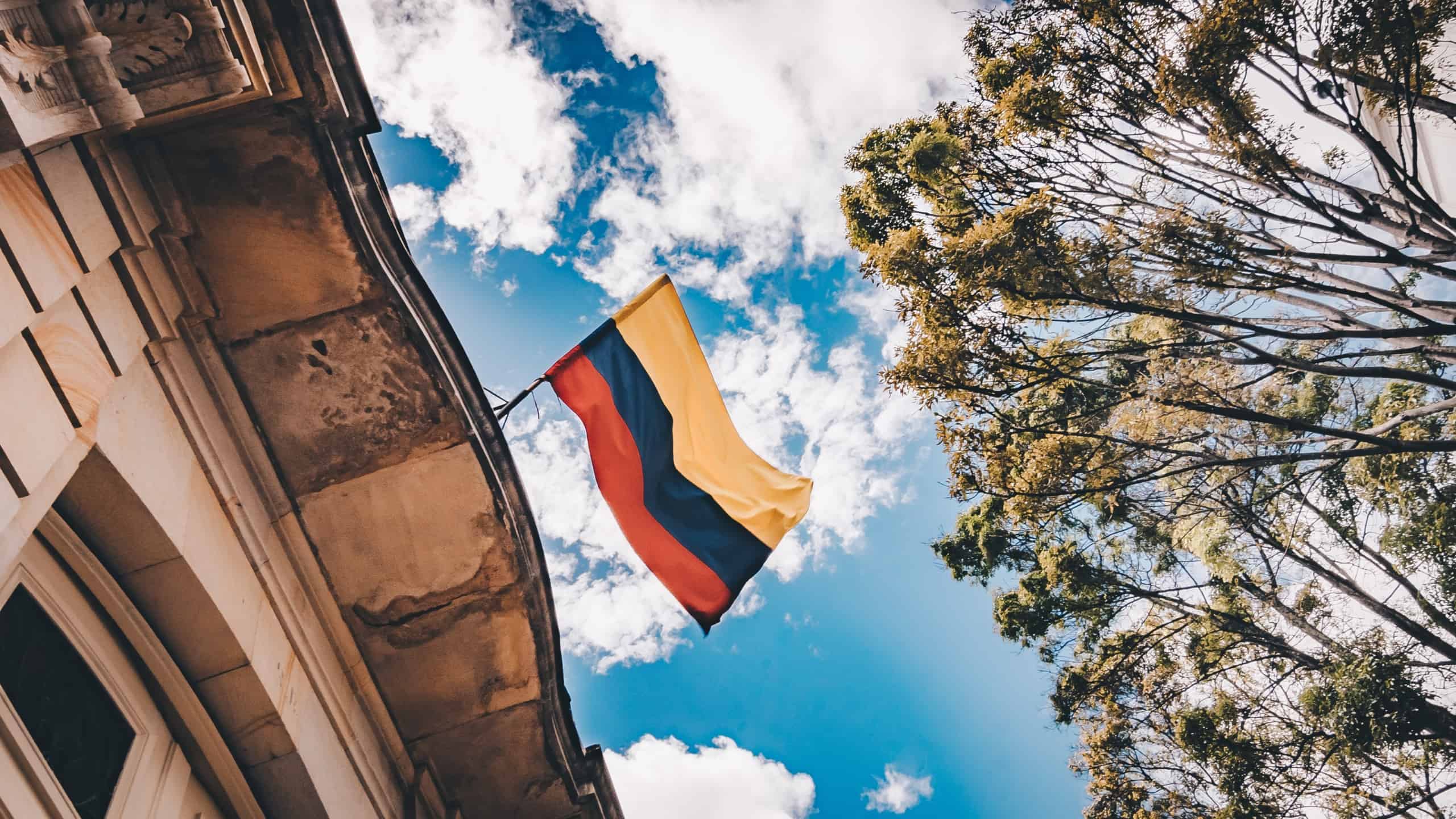 Colombia Security Advice
Colombia, like other countries in the region, has it's fair share of safety and security issues. It is important that travelers visiting Colombia plan how to minimize risk, and understand the threats that could potentially impact their travel itinerary.
The Republic of Colombia is considered one of the most diverse countries globally for its rich cultural heritage, ethnicities, and languages. Over 50 million people, including American Indians, Europeans, Africans, and Middle Eastern, mostly populate the Andean Highlands and the Caribbean Coast. Colombia is the only NATO Global Partner in Latin America and a member of several major global organizations such as the OECD, the UN, the WTO, the OAS, the Pacific Alliance, and the Association of Caribbean States, to name the most important.
The economy based on the exportation of petroleum, manufacturing, information technology, shipbuilding industry, construction, mining, automotive, appliances, electronics, and tourism is the fourth largest in South America, making Colombia part of the CIVETS, a group of leading emerging markets.
Tourism has seen a 12% growth per year, contributing by 7% to the country's GDP and attracting millions of visitors to the tourist hot spots such as Cartagena, Barranquilla, and Santa Marta, the capital of Bogota' and Medellin.
Crime & Terrorist Threats in Colombia
Colombia suffered through the '80s, 90's and early 2000s from the violent conflicts between government forces and paramilitary groups such as FARC and ELN. Over 250,000 Colombians have died, and 6 million were displaced from their homes. Drug trafficking and the infamous Cartels of Cali, Medellin, and Bogota', brought death and despair on the streets and to the people of Colombia, at the same time, instilling fear and instability. Despite the "ceasefire" the ELN signed but the FARC, as part of the Peace Process promoted by the government, has continued attacking power stations, oil pipelines, and military bases with homemade improvised explosive devices. To learn more, please read the ETS article about the attack in Bogota' https://www.ets-riskmanagement.com/bogota-explosion-ets-assessment/ .
Colombia is considered a Critical destination due to an increased risk of crime and terrorism. In 2019 over 10,000 homicides across the country, 230 activists killed, and 36 vicious attacks claiming the life of 133 innocents made it the most violent year of the last decade.
Cali with over 1,100 homicides, Medellin with over 500, and Bogota with over 270 show a significant difference in the level of violence among the three major cities in Colombia.
Foreign travelers and tourists may consider to avoid venturing to the following areas: Arauca, Cauca (except Popayan), Chocó (except Nuquí), Nariño, and Norte de Santander (except Cucuta), Antioquia (north of Medellin), Caquetá, Casanare, Cesar (outside of Valledupar), Cordoba (outside of Montería), Guainía, Guaviare, Meta, Putumayo, Valle del Cauca (outside of Cali and Palmira area), Vaupes, and Vichada.
It is crucial, especially for business travelers, to avoid looking at Colombia as a whole. Ground truth and a professional risk assessment conducted by security experts, not only will reduce the risks but will enable individuals and organizations to make informed decisions before embarking on new business opportunities.
All the major cities such as Bogota, Cali, and Medellin are plagued by the same street crimes perpetrated against both locals and foreigners: mugging, assault, cell phone theft, credit card fraud, and burglary. Gangs use knives and firearms and do not hesitate to use violence if the victim attempt to resist. Lasting injuries and death had been reported as a result of these acts of violence.
Public transportation is not recommended due to armed robberies and kidnappings occurring in urban and rural areas and conducted by well-armed and trained terrorist groups like FARC and ELN. Buses have also been burned by terrorists, criminals, and protesters in the past.
Taxis have been used by local gangs for "express kidnapping." The driver, after onboarding passengers, stops to allow his accomplices to take the victims hostage at gunpoint and forcing them to withdraw cash from an ATM machine until the credit cards are maxed out. The process lasts a few hours, and if the victims don't try to resist, they are usually released unharmed. "Popular" routes for these crimes are from Bogota and Medellin airports into the city. In 2013, a DEA agent lost his life during an armed robbery in Bogota' while a US traveler was killed in Medellin in 2015.
Dissidents of FARC and ELN, refusing to endorse the "Peace Process," have extorted commercial entities using violence and homemade bombs to coerce business owners to meet their demands.
Street scams and gambling games are commonly perpetrated by fake Police officers and do not normally turn violent. Be aware of people approaching you for any reason as they could be accomplices of pickpockets and be there just to distract you.
Cyber-attacks, financially or politically motivated, constitute a great concern in Colombia, also generating losses of 600 million US dollars a year across the country and forcing the government to plan and invest in new policies to minimize risks. One of the contributing factors for the increase of these crimes is that Colombians heavily rely on the internet and modern technology.
Civil unrest is also a concern across the country, but especially in Bogota, where protesters have disrupted traffic and used violence against the Police, throwing "Molotov" cocktails and homemade explosive devices called "papas explosives" (explosive potatoes). The motive of these protests is usually related to social and economic reforms involving worker's unions and student groups. Travelers must be aware of this issue, avoiding at all costs any protest and large gatherings. Delays and disruption of transportation and basic services are also expected.
Road safety and Conditions Colombia
Road conditions are poor both in urban and rural areas. Traffic is heavily congested, and road collisions happen on a daily basis. Rural areas also suffer from low-quality emergency services and are often affected by natural disasters. Traveling to remote areas, especially in the mountains, can take days, increasing the risks of becoming a victim of a car accident or the violence of criminal groups that live in the wilderness. In areas where the government is absent, terrorist and criminal groups set up roadblocks to rob and kidnap travelers.
Self-driving in Colombia presents challenges such as non-enforced traffic laws and undisciplined motorists. Drunk driving is severely punished, and Police roadblocks are often set up during the weekend. It is recommended to apply common safety measures for your personal protection, such as keeping doors locked, windows rolled up, and valuables out of sight while in the vehicle. In case of a vehicle accident, Colombian law requires that the vehicles remain in place, and all parties remain at the scene until the Police arrive and complete their preliminary investigation.
Natural disasters include earthquakes, active volcanoes, and while certain areas suffer from severe drought and fires, others face heavy rainfall, landslides, and road interruption. Emergency services may react in 24/72 hours, increasing the risks for travelers unfamiliar with the environment to be stranded for days.
Medical care is aligned with US standards in major cities, although the quality varies in rural areas. Public hospitals are considered at risk for poor sanitation, obsolete medical equipment, and low paid personnel. In Bogota' traffic congestion often delay ambulance services; therefore, evaluating alternatives in case of a medical emergency is highly recommended.
Secure Transportation and Personal Security Colombia
ETS Risk Management has been operating in major cities in Colombia for the past decade, providing travel risk management services, airport transfers, secure ground transportation, executive protection, special events security, and risk assessments for 100 Fortune companies, at-risk individuals, and business travelers.
Based on risk analysis, we may deploy armored vehicles, including security drivers with specialized training. Our highly qualified local resources, with extensive operational experience across the country, are led by UK expatriates residing in Colombia. We have assisted our clientele in facilitating complex itineraries and flexibly managing projects and corporate events.