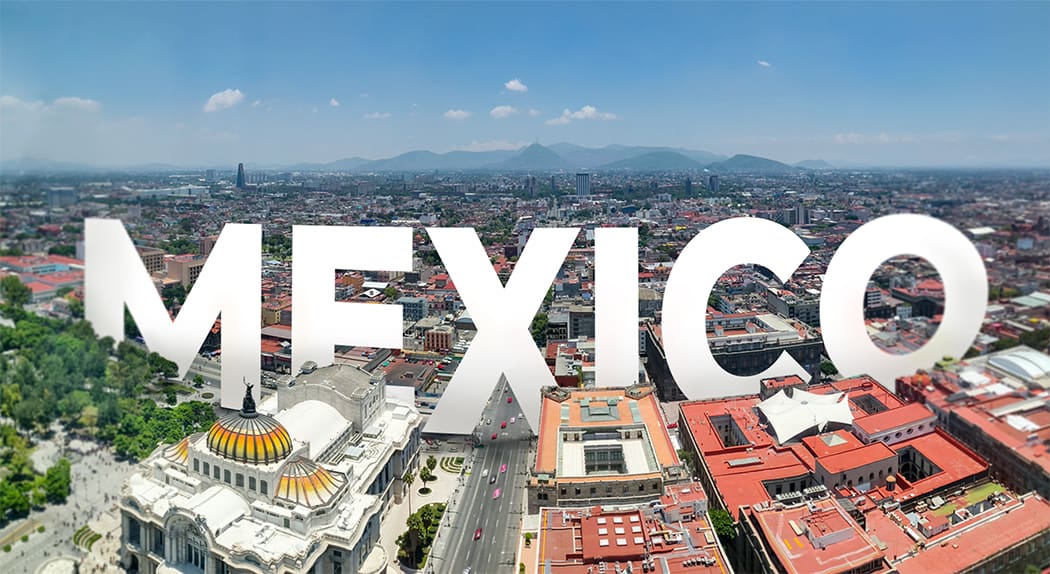 Mexico Kidnap Risk
Since 2006, the conflict between Mexican drug cartels claimed more lives than the rest of the conflicts worldwide. Over 200,000 homicides, with the highest peak in 2019 when 29,168 killings were reported. The cartels are used to dismember the rivals' bodies and bury them in large graves in remote areas. A real estimate of the victims of this "turf war" cannot be done accurately, also considering that Los Desaparecidos" (missing persons), currently more than 75,000 in Mexico, are either never found or in some gruesome cases, the remains cannot be identified.
Kidnapping trends:
The majority of victims are locals, rich and poor, protected or not, kidnapped for ransom and released or taken, and never returned to their loved ones. Drug cartels also use kidnappings as a way to retaliate against rivals or to acquire information on "drug deals" with the intent of intercepting and steal loads of narcotics, large sums of cash, or dozens of immigrants to be smuggled across the border with the US. Travelers have not been targeted for ransom but for express kidnapping, particularly in urban areas of Mexico. Authorities believe that drug cartels are choosing express kidnappings as a way to get high volume, low reward income compared to long-term hostage-ransom situations.
Express kidnapping:
The most common reported involving a criminal driving a legitimate cab, stolen or "borrowed". Once the tourist enters the cab, he/she is forced to go to an ATM machine to withdraw all the cash available. Valuables are taken as well by the perpetrators and in some cases, the family of the victim is called to ask for a ransom payment. Victims are usually released unharmed in a matter of hours unless they attempt to resist or escape. Criminals do not hesitate to use violence although there are no reports of foreigners, murdered for an express kidnapping gone wrong.
Another kidnapping method is the virtual kind. Criminals call victims saying they're police officials and that they have one family member in jail. They will ask for payment of bail to have the person released and they will threaten some absurd life sentences to coerce the family to pay in the shortest amount of time.
We recommend not to resist or to challenge the kidnappers over money or personal belongings that can all be replaced, while your life cannot.
Mexico Kidnap Incident: Nov 26, 2019
A French citizen and a Mexican actor were kidnapped in a national park in central Mexico (Nevado de Toluca) while traveling in all-terrain vehicles without personal security. The two men were ambushed and abducted but released the following day and their respective governments did not provide further details in regard to their physical conditions nor the payment of a ransom. No information was also shared about the criminals responsible for the kidnapping. (ref. OSAC.gov)
In this case, the absence of a security plan, a protection detail, and travel risk management conducted by security professionals left the victims exposed to the highest risk in a non-familiar environment, away from first responders and needless to say, the consequences could have been disastrous.
High profile case:
The most high-profile case is that of the 43 young male students from the Ayotzinapa Rural Teachers College, a small college in southern Mexico with a tradition of left-wing activism. On their way to a protest in Mexico City, the group disappeared from Iguala, Guerrero, in September 2014, after a confrontation with government security forces, who were acting in concert with local politicians and organized crime, according to Mexico's federal government.
In June 2020, according to Mexico News Daily, the Attorney General of Mexico announced the arrest of the cartel leader who allegedly ordered the students' assassination while arrest warrants were issued for local police, federal police, and members of the army. (ref. OSAC.gov)
Mass graves:
Mexican authorities and organizations of families of missing persons looking for their loved ones, have found, since 2006, 4,092 graves with 6,900 bodies and remains across the country. The most recent, in October 2020, one outside the city of Guadalajara, where 113 bodies and additional human remains were discovered, and another one in Guanajuato state with 59 bodies.
According to Mexican authorities, more than 75,000 people had disappeared since 2006 with the highest peak in 2019 with 8,300 missing people reported. The search continues. (ref. OSAC.gov)
July 18th, 2020 – Resort attack in Puerto Vallarta:
A group of 14 businessmen and women from Guanajuato state, visiting the Pacific resort of Puerto Vallarta were apparently attacked by suspected members of the New Generation Jalisco Cartel (NGJC) and one was killed while the others have disappeared. Authorities cannot rule out a kidnapping, although the families of the victims have not reported the incident nor shared any detail with the investigators. In cases like this, it is either fear for retaliation that compels the families to pay the ransom without contacting the authorities or it could be a matter of "illegal business" between the cartel and the victims. (ref. OSAC.gov)
Kidnapping in Puerto Vallarta – Nov 22, 2020
A real estate and a rather controversial businessman, José Felipe Tomé Velázquez, children of the former first lady, Martha Sahagún, wife of President Vicente Fox, was kidnapped by a commando. The prosecutor ruled out kidnapping for ransom because the businessman was targeted in what seemed to be an attempted assassination.
The armored vehicles where the victim was traveling were shot at with more than 70 rounds, one of his associates was extracted from the vehicle by the attackers and killed on-site while three others were mildly injured.
The victim, a well-known real estate developer, was accused of corrupting government officials in Jalisco, Queretaro, Guerrero, and Quintana Roo, to approve developments that had been already classified as irregular. Furthermore, the Puerto Vallarta Marina, is the subject of a dispute among the developer and other local investors whose identities had not yet been verified. (ref. OSAC.gov)
This is another case that clearly shows that the involvement with an organized crime carries high risks and despite the security detail and the armored vehicles, the kidnappers prevailed. This also shows that the criminals planned the attack and most likely surveilled the victim and carried on the attack taking advantage of a vulnerability.
Risk assessment, planning, and preparation are the fundamentals to allow a protective detail to function properly and to effectively provide personal protection. These aspects are largely underestimated by the clients and by local security professionals that lack the experience and training to identify vulnerabilities, minimizing risks, and hardening the target to prevent this kind of incident.
Conclusion:
More and more examples of kidnappings are available on the web but without local resources and ground truth, it is close to impossible to understand the dynamics of a complex and cryptic environment such as Mexico.
Tourists and foreign travelers are less likely to become victims of robberies and kidnappings unless their business, image, and movements are largely publicized and not protected through social media and the internet. Motivated criminal groups do not improvise but research, analyze, plan, and execute an attack based on identified vulnerabilities.
ETS Risk Management in Mexico:
Executive Protection and Travel Risk Management services provided by ETS Risk Management in all 32 states of Mexico, enable client operations, and facilitate complex itineraries while protecting reputations, brands, assets, and the wellbeing of the travelers.
ETS specializes in Secure Ground Transportation, Travel Risk Management, Executive Protection, and intelligence-led security solutions to meet and exceed clients' expectations in challenging environments that require a robust security plan, low profile approach, and a deep understanding of local culture and crime trends.
In Mexico, our personnel is highly experienced, trained, and qualified to provide high-quality service while maintaining the safety and security of our clientele as a top priority at all times.