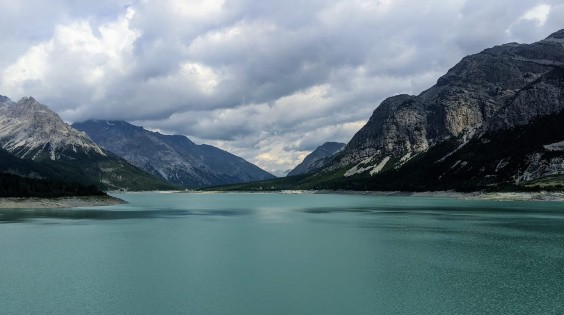 COVID-19 has been the topic of conversation across the globe for several months.  No matter where in the world you are located, you will know about the virus and the destructive path it is leaving behind.  Many countries now appear to be maintaining, or at least have mitigation measures in place to reduce the risk to their communities.  However, are these measures enough to reassure the population, especially when it comes to thinking about travelling again?
This article aims to provide information from a recent travel experience to Italy during the COVID-19 pandemic. It is mainly focusing on the safety measures implemented for travelling abroad and their effectiveness.  From a personal perspective, I felt the COVID-19 response measures from both the UK and Italy's travel industry were well managed and at no point did I think my safety was compromised.  However, airports are likely to be less busy, and flights are not at full capacity yet, which makes social distancing and crowd management more achievable.
Airport Safety Measures
It is now mandatory to wear face masks (over your mouth and nose) at all stages of travel, e.g. in the airport and during your flight.  Airport officials will ask you to wear a mask, and if you don't, you could risk not being allowed to travel.  You might be lucky and acquire one at the airport, but this is not guaranteed.  Ensure you bring your own.   It might be worth getting used to wearing a mask a few days before you travel (if this is not compulsory in your country already) as these can be uncomfortable, usually resulting in them worn incorrectly.
All airports should now have access to sanitising gels to comply with travel guidelines.  Both airports that I visited had numerous dispensers throughout the terminal, including upon arrival, right through to the boarding gate.  It only takes a few seconds to stop and gel your hands; there is no excuse for not adhering to basic hand hygiene.
Throughout the airports, signs were situated in apparent locations to remind us about social distancing, and markers were placed on the floor to assist with spacing correctly.  The seating rows were separated, or individual seats were marked out of bounds to comply with social distancing.  The Airport cafes only allowed a certain number of visitors in their seating areas, all of which had appropriate spacing to comply with safety guidelines.  Food and drink could be ordered via an app, which limited contact between you and the staff, and avoided queuing.  Take away cafes in Milan Bergamo had coin dispensers installed, so if you weren't paying by card, you could use the cash machines.
All airport staff were wearing face masks.
Safety measures onboard the flight
Masks are mandatory at all times onboard the plane, apart from when eating or drinking, or when asked to remove it by cabin staff.  During the flight safety brief, the cabin crew reminded everyone about the extra compulsory safety measures.   The seat belt sign remained on during the whole flight; this was to reduce people walking around the cabin and queuing for the toilet.  You are, of course, allowed to use the facilities but will need to alert the cabin crew to ensure it is controlled and safe to move.  Payment for any items was by using a card, no cash accepted during flights.  Several announcements were received during the journey to remind people about wearing their masks.  Some individuals must have thought that wearing it on their chin, or just covering their mouth was adequate. Unfortunately, it's not.
Seating onboard was generously spaced, allowing social distancing between you and other groups.  My flights were far from maximum capacity, but it was good to see that Ryanair was strategically seating people to help minimise the risk.  I had pre-planned and reserved a seat in the first row, which is an excellent option if it suits your budget.
Safety measures on arrival 
On arrival into Milan Bergamo Airport, the transition was very efficient.  The duty buses that take you from the aircraft to the terminal only allowed a certain number onboard, to encourage social distancing.   As I arrived from the UK, there was no locator paperwork to complete and passing through Border Control was conducted with minimal hassle and risk.
It's a good idea to research your travel destination to comply with any changes in guidelines.  Many countries still advise a mandatory 14-day quarantine period, those that don't you may still need to complete a traveller locator form.  Having this prepared before you travel will help prevent delays at Border Control, therefore minimising unnecessary risk.  If you are unsure about the country's entry requirements, government travel advisories are an excellent place to begin your research or seek advice from a security professional.
It is also worth noting that entry into most airport terminals will now likely be access-controlled and a traveller only policy.   If you are meeting family or friends on arrival at your destination, arrange to meet them outside the terminal building.  They will likely be refused entry.
Conclusion
The thought of travelling abroad during COVID-19 will undoubtedly have mixed reactions.  For some individuals, leaving their front door is still a daunting prospect, never mind setting foot in an airport.  One thing is for sure, the travel experience has changed, but in some ways, I believe for the better.
If everyone was to adhere to the new travel guidelines and consciously make an effort to practice good hand hygiene, the COVID-19 risk during travel could certainly be minimised.
**Since returning from Italy, reporting has indicated an increase in COVID-19 cases in Spain, resulting in the UK reinstating a 14-day quarantine on return.  This highlights the importance of understanding the guidelines before you travel, research both your home country and abroad travel advisories to ensure you can comply with any new measures that could come into effect during travel.
Travel Security Training
Having as much information about the risks before you travel is the key to understanding the mitigation measures that are required. Speaking to security professional about your options can help to make your travel as safe as possible.
Explore Secure® can provide travel security training to support a business team or individuals travelling to areas that may involve a certain degree of risk.  We can also offer an Essential Travel Security eLearning course which we assess should be an integral part of your preparation before travel.
Please visit www.exploresecure.com for advice on how to improve your travel security.
This article was written by Naomi Robb, PS Director for EMEA & APAC at ETS Risk Management.  ETS Risk Management provides Secure Ground Transportation and Travel Risk Management services across the globe.