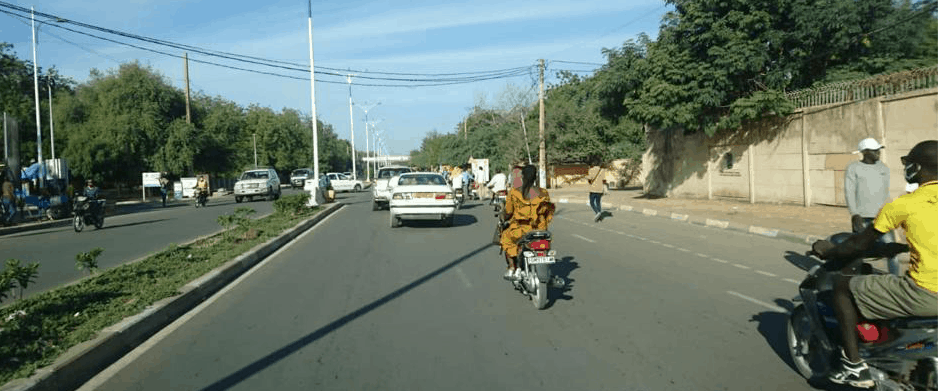 Chad Secure Ground Transportation
Secure Ground Transportation is often required for foreign and business travel in N'Djamena, Chad due to certain threats that reside within the region.  However, most travel is conducted without any incidents if the right security measures are in place.  It is important to understand that each location requires its own robust risk assessment, for example, travel in N'Djamena will require a different approach to travel in the more remote locations.  Careful and realistic planning is required for all travel in Chad.
Where is the most dangerous location in Chad?
Chad is located in north Africa, bordered by Libya, Sudan, the Central African Republic (CAR), Cameroon, Nigeria and Niger.  Unfortunately, due to its central position within these countries it has an increased risk from external threats and migration of hostiles.  Terrorist groups such as Boko Haram, originally a Nigerian based organisation, are known to be active in southwest Chad.  As a result, one of the most dangerous locations and recognised terrorist stronghold is Lake Chad.
Lake Chad is located approximately 130km north of the Capital City N'Djamena.  In December 2019, 50 people were killed by potential Boko Haram extremists while in the vicinity of the Lake.  Shortly after, in March 2020, multiple Chadian Soldiers were killed in Lac Province, Lake Chad area.  Although most terrorist activity is located around the Lake Chad basin, attacks within major towns or cities are possible, including N'Djamena.  The last significant terrorist attacks in N'Djamena were in the summer months of 2015.  Since the bombings, N'Djamena has increased security within the city with police patrols and checkpoints.  As a result, driving around the city is challenging for a foreign national.  Police will routinely stop and ask for documentation, potentially search vehicles and on occasion bribery has been reported. If you don't speak French, communicating could be a difficult experience.
What is the greatest risk to foreign travellers in N'Djamena?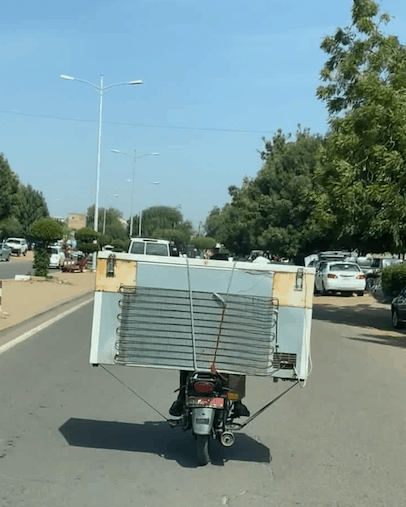 Road travel in Chad is extremely challenging, especially when not familiar with the environment and local driving manners.  Many areas have restricted travel for security reasons, mainly as a result of high crime levels, poor road conditions and the threat from terrorism.
Road Traffic Collisions (RTC) are the greatest risk to the safety of travellers in N'Djamena.  Traffic incidents are frequent and occur daily.  The roads are mostly paved and in adequate condition in N'Djamena; however, the standard of driving is below what most western drivers are accustomed to, instantly increasing the risk to personal safety.  A lack of infrastructure, driver awareness and discipline are the most recognised issues.
Travelling outside the Capital increases the risk level from crime, terrorism and vehicle breakdowns; however, that does not mean it's not possible.  Depending on the location and requirement, armed military or police escorts can be provided, travelling in convoy is a must.  Due to the unpredictable security situation, individual requirement should be assessed by ground truth analysis.  Adopting a low-profile configuration is often the safest option.
Is it safe to travel on public transport?
Public transportation is available in most major cities in Chad.  The Chadian's often travel by public transport via minibuses, which are mostly unreliable and dangerously overcrowded.  Road conditions tend to deteriorate outside of city centres, meaning an increased risk of a breakdown or accident.  Also, travelling onboard public buses provides criminals with an easy opportunity to target your valuables, especially when overcrowded.   Travelling by public transport as a foreign or business traveller will be a challenging and potentially dangerous experience.
Is there a high risk of kidnap in Chad?
Kidnapping of foreign travellers in Chad is not commonly reported in cities, such as N'Djamena; however, the threat may still exist. While Chad is not a primary operational stronghold for terrorist groups, there is still a real threat of kidnap from neighbouring extremists.  Traveling anywhere along the Chadian border will significantly increase the risk of being targeted.  Terrorist groups are unpredictable, and a safe release is rarely guaranteed.
Kidnap for ransom in the more remote locations within Chad is possible due to minimal security forces in those areas.  Criminals and rebel groups are mainly active within these regions and ransom demands are known to be significant.
It is important to consider speaking with a security professional if travelling through rural locations in Chad, and ensure sufficient insurance is in place to cover medical evacuation and the threat from kidnap.
Female Business Travel in Chad
Chadian females are not mandated by the Government to dress traditionally; however, many still choose to dress this way, especially in some of the more rural locations.  As a foreign visitor it is important to be respectful of their culture.  For example, wearing a headscarf when out in public, wearing loose fitted clothing etc.
If travelling for business in N'Djamena it is best to dress conservatively.  Many Chadian females wear suits in a business environment, but some will choose to dress traditionally.  Having the ability to adapt to your surroundings is important for two reasons.  Firstly, showing willingness to be respectful of the local culture, and secondly, blending into the environment will help to improve your overall personal security.
The majority of visits to N'Djamena, Chad, are conducted without any incidents; however, threats to foreign visitors do exist.  Having a good journey risk management plan will ensure effective security precautions are in place before you arrive in country.  Also, having a good level of travel security training before visiting a "challenging country" should strongly be encouraged.
Improving your Travel Risk Management
Business travel in Chad can be conducted safely, but it's important to introduce the right safety measures relevant to the area of operation.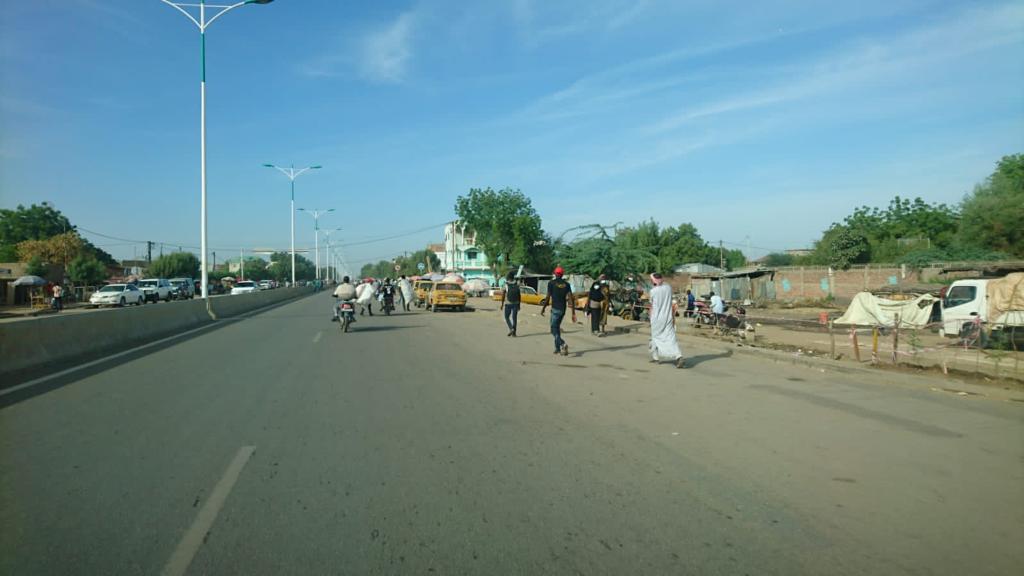 Depending on the client's risk appetite and travel experience within Africa, quite often a secure transfer with an experienced security driver will be sufficient in N'Djamena City.  However, some clients with more complex operations may require High Level Expat Close Protection Officers to fly in specifically to coordinate the project, with the team's assistance for ground knowledge and local expertise.
 Points to remember…
A good travel risk management plan should begin with a detailed risk assessment of your destination. For example, if travelling within Chad, it would be wise to also understand the threats in neighbouring cities and countries; this will help to prepare you for potential threats that could migrate into your area.
Secure airport transfers and daily transfers should always be arranged before travel, ensure you have details of your driver and vehicle before arriving at your destination.
Improve situational awareness and personal safety by completing travel security training.
ETS Risk Management
ETS Risk Management is a global protective services company that provides travel risk management for a range of Fortune 10, 50 and 500 companies across the world.  We provide tailored solutions for all travellers, including secure airport transfer, Close Protection, Special Event Security Planning, Intelligence and much more.
Visit www.ets-riskmanagement.com to learn how we can facilitate your next journey abroad.  Alternatively, if you already know your travel requirements, you can easily book services via our online portal www.execsecure.com.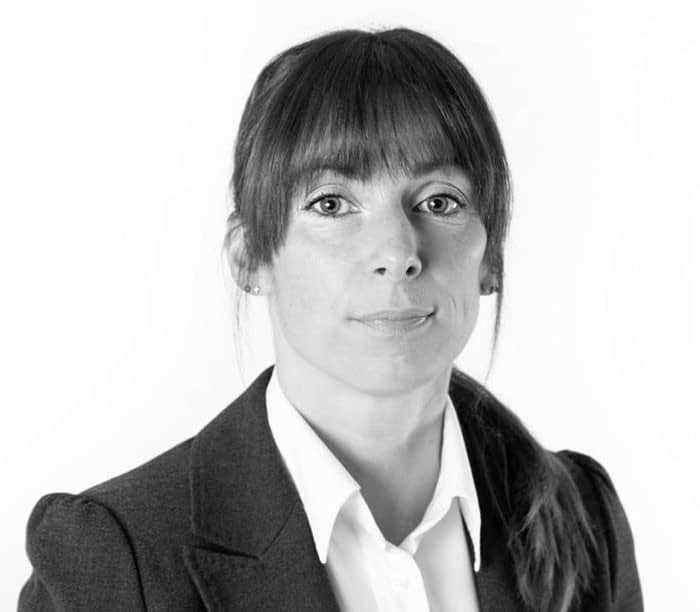 This article was written by Naomi Robb, PS Director for EMEA & APAC at ETS Risk Management.  ETS Risk Management provides Secure Ground Transportation and Travel Risk Management services across the globe.
.