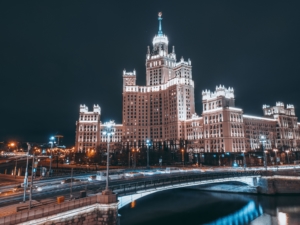 Russia Executive Protection and Secure Transportation Services
ETS has a strong security, executive protection, and secure transport capability within Russia including bilingual close protection officers (armed and unarmed), static uniformed security for events, bilingual drivers, and a range of vehicles. The majority of the work is within Moscow and St. Petersburg, but ETS has capability throughout the country. Our relationship with a trusted, vetted and proven partners facilitates a comprehensive range of risk management services.
Russia Security Overview
Most visits to Russia are free from incident but crime does occur in all cities. Travelers should be aware of the possibility of mugging, pick pocketing and theft from vehicles or hotel rooms. Although most visitors experience no difficulties, racially motivated attacks do occur in Russia. Incidents of violence in major cities are usually linked to criminal or business activities and are not usually directed against foreign visitors.
In St Petersburg there have been reports of street crime where tourists have been specifically targeted. These crimes are carried out by well-organized gangs. Be aware of pickpockets in the main tourist areas and around the main railway concourses. Criminals impersonating police officers have harassed and robbed tourists. There are several closed cities and regions in Russia. If you attempt to enter these areas without prior authorization, you may be subject to arrest, fines, and/or deportation.
EXPLORE OUR OTHER SERVICES IN RUSSIA